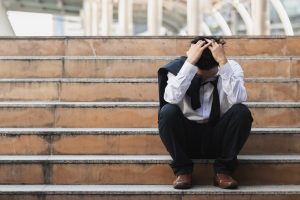 Property division in a Texas divorce is intended to be final, and a court generally is not allowed to change the division set out in the final decree.  Tex. Fam. Code Ann. § 9.007. The court may, however, issue orders to clarify or enforce the property division set out or incorporated by reference in the decree. Issues related to retirement benefits are often addressed in a Qualified Domestic Relations Order ("QDRO") for private employees or a Court Order Acceptable for Processing ("COAP") for employees of the federal government, which may be incorporated into the decree.  Courts may therefore correct or clarify a QDRO or COAP to achieve the property division set out in the decree.
An ex-husband recently challenged an order allowing his ex-wife half of his entire monthly federal pension.  The husband started working for the federal government in 1989. The parties got married in 2000 and divorced in 2011.
Language in the decree seemed to award the wife half of the community share of the husband's federal government pension benefits, but another provision seemed to award her half of all of those benefits.  The decree stated the "community portion" of the pension benefits would be identified in a COAP. The court rendered the COAP in January 2012, but it indicated the wife was awarded 50% of all of the federal pension benefits.