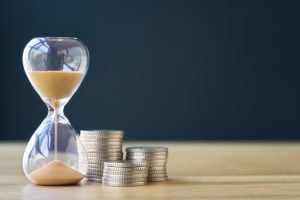 TEX. CIV. PRAC. & REM. CODE § 34.001(a) provides that a judgment becomes dormant if a writ of execution is not issued within 10 years of its rendition.  A judgment is dormant, execution may not be issued unless it is revived.  A dormant judgment may be revived within two years of becoming dormant.  TEX. CIV. PRAC. & REM. CODE § 31.006.  A former wife recently argued that her ex-husband could not enforce a payment obligation contained in their divorce decree because the judgment had become dormant.
2008 Divorce – $30,000 Judgment Awarded to Husband
According to the appeals court's opinion, the parties divorced in 2008.  The decree awarded the husband $30,000, with interest beginning 12 months after the judgment, secured by a lien on the home where the wife lived.  The unpaid principle and accrued interest were to be paid upon the earliest of: the sale of the home, the youngest child's emancipation, the wife's remarriage or cohabitation with a romantic partner, the wife's death, or the home ceasing to be the primary residence of the children.
The husband filed an application for turnover and appointment of a receiver in 2021.  His counsel stated that the earliest of the listed events happened in May 2014, when the youngest child turned 18 and graduated high school.  The wife argued that the judgment had become dormant.  The trial court signed a turnover order and appointed a receiver to possess and liquidate the wife's non-exempt property to satisfy the judgment.  She appealed.