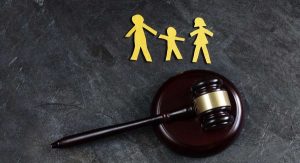 A court may clarify an order in a Texas suit affecting the parent-child relationship if it finds the order lacks sufficient specificity to be enforced through contempt.  Tex. Fam. Code Ann. § 157.421.  The court cannot make substantive changes through an order to clarify and such changes are not enforceable. Tex. Fam. Code § 157.423.  Substantive changes must be pursued through a modification suit.  Generally, to obtain a modification, a parent must show there has been a material and substantial change in circumstances and the modification will be in the child's best interest.
Mother Appeals Clarification Order
A mother recently challenged a clarification order, arguing it had made a substantive change to the previous order.  The parties entered into an agreed order regarding their children in December 2016.  The father moved for clarification of language relating to extracurricular activities.  The agreed order provided in relevant part that the parents would put each child in a single extracurricular activity at a time and have a written agreement regarding the extracurricular activity.  The court granted the motion and revised the language to state that each parent may place each child in an extracurricular activity, but, instead of referencing an agreement, the clarified order provided there would be a written designation of the extracurricular activity.
The mother appealed, arguing the court erred in granting the motion because the language in the agreed order was not ambiguous or erroneous and that the revised language constituted a substantive change.