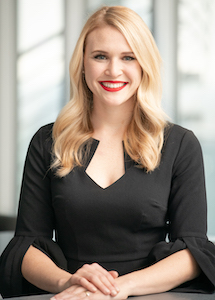 Kate Mataya
Partner
My approach to each case is compassionate, strategic, and creative. I listen to truly understand each client's priorities, and then work efficiently to achieve a resolution that best meets their needs.
Education
Texas Tech University School of Law, J.D.
University of Texas, B.B.A. Marketing
Representative Work
Represented a stay at home mother to negotiate co-ownership of a quarter billion-dollar real estate transaction during a divorce.
Represented an executive of a Fortune 500 company to obtain a family violence protective order and ultimately a favorable property division in contested litigation.
Represented a working dad and helped him obtain primary possession of his toddler and impose supervised possession and necessary alcohol testing and treatment standards on his spouse.
Represented a CEO of a multi-million-dollar company to protect his business entities and estate through a premarital agreement and secured a swift division of his valuable assets in a subsequent divorce.
Excluded the expert report of child custody evaluator who demonstrated bias and errors at trial and in the evaluation methods.
Represented a mother in lifting a geographic restriction to enable her to relocate with her child to South Texas where she had family support.
Empower clients who value efficiency, speed, and a positive coparenting relationship to negotiate informally and achieve optimal outcomes.
Awards and Accolades
2023-2019 "Texas Rising Star" by Super Lawyers, Thomson Reuters
2019-2018 "Top Attorneys" by Fort Worth Magazine
2022-2018 "Dynamic Women of Dallas" by Modern Luxury
2019-2017 "Power Players" by Modern Luxury
2022-2021 "Power Players" by Modern Luxury
Memberships and Affiliations
State Bar of Texas
National Society for Collegiate Scholars
Publications
Mutual Misunderstanding: How Better Communication Will Improve the Administration of the Indian Child Welfare Act in Texas, 16 Tex. Admin. L. J. 423 (2014).
Case Law Update, 15 Tex. Admin. L.J. 1 (2014).