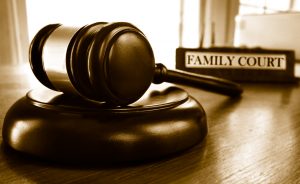 A Texas court may award spousal maintenance in certain circumstances, including when a spouse lacks sufficient property to provide for their reasonable minimum needs and is unable to earn enough income to provide for those minimum reasonable needs due to an incapacitating disability.  Tex. Fam. Code § 8.051.  Spousal support is generally limited based on the length of the marriage, but may be indefinite while the spouse is unable to support himself or herself because of a disability.  Tex. Fam. Code § 8.054(b).
A husband recently challenged a spousal maintenance award.  According to the appeals court's opinion, the parties had been married for about eight years and had a child together when the husband filed for divorce.  The wife requested spousal maintenance.
Evidence Presented at Trial Regarding Spousal-Maintenance Request
The wife, the husband, and the husband's mother all testified at trial.  The wife testified about her work history, educational background, and health issues.  She testified that she received daily dialysis, which required her to be connected to a machine for as much as 10 hours.  She could, however, do the dialysis at home where she could move around the house and care for the child.