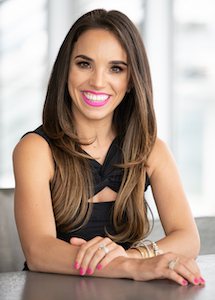 Francesca Blackard
Rated by Super Lawyers, Thomson Reuters as a Texas Rising Star as seen in Super Lawyers Magazines
Distinguished as a 2018 Best Family Lawyer as seen in D Magazine and D Best Lawyer under 40 for 2018 and 2019


Francesca Blackard is a partner at McClure Law Group, exclusively practicing family law since graduating from law school in 2012. Prior to law school, she worked for family law firms in Chicago, New York, and Dallas as both a paralegal and law clerk.
Born and raised in Dallas, Francesca attended Christ the King School and Ursuline Academy before heading to Chicago for college, earning a Bachelor of Arts from DePaul University in Political Science.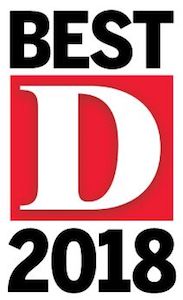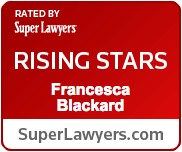 Francesca attended New York Law School, honing her strong work ethic as she balanced studies with a full-time job and volunteer work. As a courtroom advocate for the Domestic Violence Project at the Bronx Family Courthouse, Francesca's volunteer service included obtaining protective orders for abused men and women. Francesca Blackard was admitted to the Texas State Bar in 2012 and is licensed to practice law in state trial and appellate courts within Texas. She has been recognized as a D Magazine Best Family Lawyer in 2017-18.
Francesca is of Mexican descent and is fluent in Spanish. Her travels have often taken her to Mexico, and she attended Instituto Alpes San Javier in Guadalajara, Jalisco to perfect her native tongue. Conversant in French, Francesca loves the study of languages and world cultures.
One of Francesca's finest qualities is how she relates to clients on a personal basis. She knows every client's case details inside and out, and makes sure every client gets the attention and support he or she needs. She cares — and her clients know it. Francesca believes that knowledge is power. It's of critical importance to her to understand her client's perspective and to advocate for it diligently.
Trained in collaborative law, Francesca has been very successful in family law mediation. She excels at balancing a client's best interests while holding firm on aspects most important to her client. When stalemates occur, Francesca is quick to present creative approaches that bring parties back to the table. A core value at McClure Law Group is preparation — and Francesca is as prepared for mediation as for a hearing, determined that her client will come out of the process satisfied with the results.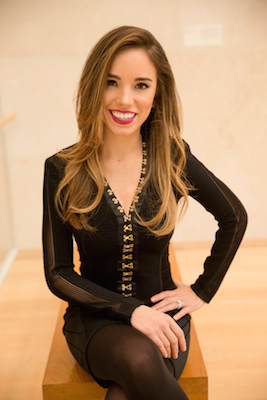 Francesca's dedication to her clients shines in the courtroom, where she advocates their positions to the fullest. Preparation for hearings and trial is of utmost importance to Francesca. In her first month at McClure Law Group, Francesca assisted in a multi-million-dollar divorce case, drafting a brief on the character of her client's community and separate property interests in the marriage. Her well-crafted, persuasive brief was one of the key elements in the extremely favorable outcome of the case. Her deep understanding of complex financial issues is an asset to many high-net-worth clients who require her experience. This is among the many reasons why she has been recognized as a D Magazine Best Family Lawyer in 2017-18.
Francesca has been successful in hearings where victory seemed impossible. Francesca prevailed in securing primary possession for a grandparent seeking custody of a grandchild, even though grandparents' rights have become extremely limited following changes in the Texas Family Code from 2005 - 2013 (link: http://www.statutes.legis.state.tx.us/Docs/FA/htm/FA.261.htm).
She has also recently had success in negotiating a 50/50 possession schedule for a parent who had previously signed away many rights to his children in the heat of a divorce. Her crafty negotiating tactics and ability to think outside the box led to an extremely favorable outcome for her client in a suit for modification of possession of his children. When hope seems lost, Francesca enthusiastically fights for her clients to try to get them what they deserve.
Most clients will relate that Francesca makes herself available to them all day, every day, weekday or weekend. She views her work not as an 8:00 to 5:00 job, but as a full-on commitment. With the personal nature of family law matters, most client issues occur after hours or on the weekends. Francesca makes certain she is available to deliver advice whenever needed.
Francesca balances hard work with a love of travel and exercise. Before and/or after work, she is often at the yoga studio or running Katy Trail. She loves to travel — whether it be visiting family in Guadalajara or Mexico City or exploring other areas of the world. Most importantly, Francesca is dedicated to bringing positive change to her community through volunteer service. The school motto at her high school of Ursuline Academy is Serviam: I will Serve — it bears great weight on Francesca's daily outlook — serviam is both a spirit and attitude of service that guides her through both personal and work endeavors. Francesca lives in Preston Hollow with her husband and twins, Jack and Ava. She is also active in her church at SMU and the local community.
Education
J.D., New York Law School, 2012
- Served on the Advertising Law Committee - Contributor to Advertising Law Blog - Associate for Institute for Information Law & Policy
Southern Methodist University Dedman School of Law, 2011
Visiting Student
B.A. Political Science, DePaul University, 2007
Professional & Bar Association Memberships
State Bar of Texas
National Society for Collegiate Scholars
Professional Accomplishments and Honors
2018-2019 "Best Lawyers Under 40" by D Magazine
2016-2019, "Texas Rising Star" by Super Lawyers, Thomson Reuters
2018 "Top Lawyers" by Fort Worth Magazine
2017-2018 "Best Family Lawyers in Dallas" by D Magazine