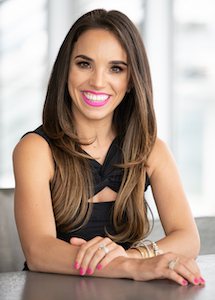 Francesca Blackard
Managing Partner
*Fluent in Spanish
I pride myself on getting to know each client on a personal level to really understand their goals whether it be in a divorce suit, child custody case, or in negotiating a pre-marital agreement. As abstract as those goals may be, it is important for an attorney to never lose sight of them in the heat of litigation/negotiation/mediation/collaboration.
Education
New York Law School, J.D.
DePaul University, B.A. Political Science
Ursuline Academy of Dallas
Christ the King School of Dallas
Representative Work
Secured primary possession for a grandparent seeking custody of a grandchild.
Negotiated a 50/50 possession schedule for a parent who had previously signed away custody rights in the heat of a divorce.
In first month at firm, briefed the Court on complex division of a medical practice leading to favorable judgment.
Negotiated post-marital agreement to save marriage; marriage ultimately ended in amicable divorce a few years later with no disputes.
Negotiated pre-marital agreement for prominent surgeon, saving him millions when he caught wife in adultery in first year of marriage.
Assisted Highland Park stay-at-home mom with obtaining no overnights for physically abusive dad.
Negotiated confirmation of premarital agreement for prominent NBA player to avoid costly litigation and hurt/embarrassment to his children.
Participated in jury trial resulting in primary possession for dad after previous termination of his rights.
Negotiated 50/50 possession for oil and gas CEO dad even though wife was stay-at-home mom.
Secured above-guideline child support for mom whose CEO husband at major worldwide enterprise had recently been let go.
Litigated suit for famous musician securing him millions of dollars despite heavily commingled estate.
Awards and Accolades
2022-2021 "Best Law Firms" by U.S. News & World Report
2023-2017 "Best Lawyers in Dallas" by D Magazine
2023-2018 "Best Lawyers Under 40" by D Magazine
2023 "Texas Super Lawyer" by Super Lawyers, Thomson Reuters
2023-2016 "Texas Rising Star" by Super Lawyers, Thomson Reuters
2020 International Advisory Experts Award Winner
2019 Dallas Top Women in Law Award by the National Diversity Council
2022-2017 "Power Player" by Modern Luxury Magazine
2022-2016 "Dynamic Women" by Modern Luxury Magazine
2022-2021 Top Ten Ranking by The National Academy of Family Law Attorneys
2022-2020 "Top 10 Blog Posts" by Texas Bar Today
2022-2018 "Top Attorneys" by Fort Worth Magazine
Memberships and Affiliations
State Bar of Texas
National Society for Collegiate Scholars
Saint Anne's Society Board Member at Christ the King Church
Preston Hollow Early Childhood Association Past Board Member
St. Michael's Parents Association Board Member
Publications
Co-Authored "Stopping Abuse & Changing Your Life" with Kirk Blackard, 2022