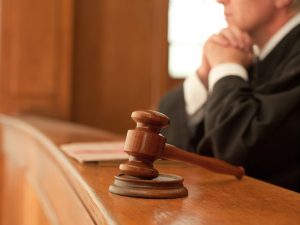 While videoconferencing technology allowed certain court proceedings to occur and cases to move forward during the pandemic when in-person proceedings were not available, the technology is not without its problems in a court setting.  Some individuals, especially those living in rural areas, may not have access to a strong internet connection. Others may not have appropriate devices or know how to use the technology.  Another serious issue can be control of the courtroom, including technical issues, distractions, and disruptions by parties or non-parties. In a recent case, a wife challenged a divorce decree because judgment was rendered after the trial was stopped during the presentation of her case.
Divorce Trial Held Over Zoom – and Stopped Abruptly
The divorce case was held over Zoom without a jury.  The wife was the first witness, and the husband kept interrupting, often accusing the wife of lying.  The trial judge was unable to stop him and ultimately stopped the trial before the wife had finished presenting her case.  The trial judge stated she would grant the divorce and divide the property.
The final divorce decree was signed on January 29, 2021.  The decree granted the divorce and the wife's name change. It also divided the assets and liabilities.  The wife moved for a new trial, arguing the trial had been stopped early.  The husband died less than two months after the decree was signed.  The wife subsequently appealed.