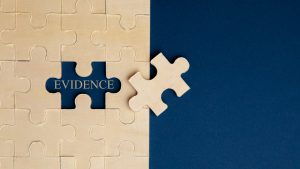 Although testimony can be important evidence in a Texas divorce, documentary evidence is needed for some claims.  A wife recently challenged a number of issues in her divorce based on insufficiency of evidence.
According to the appeals court's opinion, the parties acquired several rental properties during their marriage.  The husband petitioned for divorce in July 2020.  The trial was originally scheduled for October 7, 2020, but the wife moved for a continuance and asked for mediation.
The trial date was reset for April 28, 2021, but the wife moved for another continuance the day before.  The trial was rescheduled for May 6, 2021, and she again requested a continuance. The trial court denied the motion.