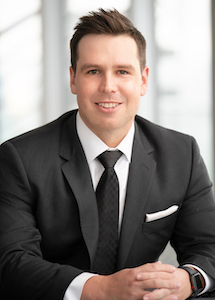 Buck McClure
Attorney
I have a strong passion for connecting with clients and helping them through the different issues they face during such a tumultuous time in their lives. I enjoy getting to know the clients personally and helping them overcome the hardships they are facing.
Education
California Western School of Law, J.D.
Providence College, B.A. Political Science
Dallas Jesuit High School

REPRESENTATIVE WORK
Preformed direct and cross-examinations at final trial on Texas Child Protective Services employees.
Negotiated 50/50 possession schedule in a highly contested case of family violence.
Successfully litigated multiple Temporary Restraining Orders preventing a spouse from being removed from the marital home.
Assist in temporary orders hearing that successfully ordered wife and children back to Dallas County.
Assisted in successful negotiations regarding complex property division, premarital agreements, and awarding spouse multi-million-dollar business as separate property.
Assisted in trial prep for a divorce with a complex property division for the CEO of an oil company.
Assisted during deposition of parties and expert witnesses in highly contested modification of possession for an out-of-state case.
AWARDS
Eagle Scout
2018 - Award for Academic Excellence in Legal Writing Seminar