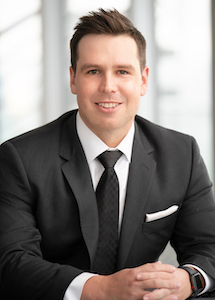 Buck McClure
Attorney
Buck McClure is an attorney at McClure Law Group. Prior to becoming an attorney, Buck has been interning as a law clerk at the firm since 2012.
While working at the McClure Law Group, Buck has developed a strong passion to connect with clients and help them through the different issues they face during such a tumultuous time in their lives. Growing up the son of two attorneys, Buck has long desired to follow in their footsteps and pursue a legal career of his own.
Buck is an Eagle Scout who experienced the Philmont Trek with his Mom and brother. He graduated high school at Dallas Jesuit, where he earned several academic awards and was a two-time All-American in lacrosse. He received an athletic scholarship to Providence College in Rhode Island where he played Big East lacrosse all four years, was elected team captain his senior year and was named the All Academic Big East Team.
After graduation from Providence, Buck came back to Dallas to work again for the McClure Law Group while also coaching youth and high school lacrosse for Dallas Jesuit. He helped coach his former high school team to their first State championship in 2016.
After taking the LSAT, Buck decided to experience the west coast and attended California Western School of Law. During law school, he took a family law class that allowed him to work on real cases and by doing so helped reaffirm his passion for family law. He also received an award in his Skills Training for Ethical and Preventive Practice and Career Satisfaction classes for having the highest grade in his section. In this class he focused not only on the MPRE material, but also on practical method such as client interviews, drafting motions for summary judgements, and making oral arguments for those motions. During his time in law school, he had the opportunity to intern for a judge, a family law firm, as well as a criminal law firm.
In his free time, Buck is an avid reader, skier, golfer and surfer.
Education
J.D., California Western School of Law, 2019
B.A., Political Science, Providence College, 2015