Testimonials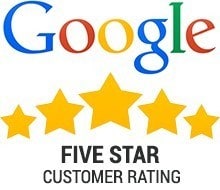 My husband and I needed some guidance on a petition we have been working on pro se. McClure Law Group provided us with specific and detailed help on our questions. There was zero pressure to pull them in with a full retainer. They also gave us clear recommended next steps so that we could accomplish as much as we could solo (recognizing that we were trying to complete the process effectively while minimizing attorney fees). Once again very professional and immensely helpful.
The McClure Law Group was incredibly accommodating with time sensitive documents my husband and I needed drawn up. They worked efficiently and delivered high quality, air tight legal documents. Highly recommend.
- M.T.
---
The McClure Law Group is exceptional, from, the moment we started working together they made me feel like priority #1. I felt like all the information they provided, had my best interest at heart. Kate with amazing, always available and quick to reply, no matter how silly the question was.
- K.P.
---
McClure Law group provided exceptional service and care in a family law dealing for our family (my brother in law), specifically Kelly, Meghan and her legal team who represented us. Her knowledge of the law was impeccable and the way they initially set expectations were spot on. We went to trial, and the level of preparation, diligence and research that Meghan did was amazing. The outcome actually exceeded the expectations they they set early in the process. We could not have been more happy with the people, process and results that McClure Law group provided us.
- M.T.
---
Everyone at the firm was awesome, first class service from Kelly, Meghan. They were absolutely fantastic and meticulously handled. All our questions and concerns were answered everything went smoothly.They have clients in us an d our family for life. So grateful!
- B. H.
---
We always get Great vibes and energy from McClure team. They have been very helpful and kind and those qualities make it easier to reach out with any questions and concerns and know that you will be helped. Thank you!
- N.P.
---
McClure law firm was very helpful, their consults answer any questions you have and they got a wonderful sense of urgency. Don't hesitate to give them a call, great customer service. Recommend 10/10 great job!!!
- C.Y.
---
I hired the Mcclure Law Group VERY last minute. They took my case and were very engaged and responsive throughout the entire process. They are honest and transparent and will ensure you understand everything on the table and all options available. They are highly professional and get things done! Highly recommended!
- S.H.
---
I honestly can not say enough wonderful things about this law firm. Once I hired McClure and met with Robert Epstein I immediately felt protected and that someone was on my team and had my best interest and my kid's best interest at heart. They shared the same stance I do, which is "let's try to settle everything outside of the courtroom if at all possible". But if that is not possible they would take it to court and get the job taken care of. They will shoot you straight and will not drag anything out which saves you money and will keep you from incurring fees along the way. They have an extensive team with different hourly rates so you will not be paying for the most expensive attorney for all of the work done on your case. The more time consuming, document gathering, document preparation, etc. will likely be done by a more affordable paralegal or attorney and your main attorney will review, in order to save you money along the way. You can also tell they are very well respected in the community and other firms around know them, respect them, and know what they are capable of and will not fight as hard to go to court if at all possible, knowing that they better have a rock solid case to go up against McClure.
Please, do yourself a favor and do not be turned away by the retainer-- you will be saving yourself money in the long run! Robert Epstein, Meghan Burns, Jenn Huey, Garrett-- literally everyone at McClure is top notch, super responsive, ethical, communicative, all around wonderful! I have waited some months since my case has been resolved as I am very picky about who I refer people to. I have referred clients and personal friends to McClure since then and they are receiving the same type of service I did.
- M.T.
---
The McLure Law Group, in in particular, Robert Epstein is fantastic! I had not spoken with him in since 2012 when he was handling my very contentious divorce with young children involved Robert was able to get me expanded possession with my kid's that A VERY young Robert understood the importance of (even tough he had no kids at the time). Fast forward to June, 2020. I was in a huge pickle re: my kid's mom wanting to travel outside the U.S. and she thinking it was fine during Covid-19, etc. I called Robert after not speaking with him at all for 8 years. He remembered me, my ex-wife's name and my kid's names. Very Impressive!! Robert quickly resolved my issues (again). A big thanks, Robert! I really appreciate your sincerity, professionalism, empathy and ethics. Word to the masses. He's an excellent attorney, however, do not underestimate his knowledge of Rock and Roll...good Rock and Roll. Thx.
- P.R.
---
Highly recommend McClure Law Group. I cannot say enough good things about them : from excellent communication, to paying attention to detail. They really know what they are doing and treat you like a priority. I would use them again if needed.
- L.P.
---
Absolutely awesome. They Helped me and guided when I needed it the most Thank you so much guys!
- Eddy Gelista
---
McClure came highly recommended to me and they have lived up to their reputation. Francesca Blackard is tough and smart but also human and compassionate. She was able to understand my situation from the very beginning. Everyone at McClure seems to work together and I have felt like I am getting a team effort.
- J.B.
---
A BIG THANK YOU to McClure Law Group. My experience was extremely positive. Adam Mundt was my attorney and he was great. He was very responsive and diligent to ensure we managed risk. I would highly recommend this firm.
- S.S.
---
Kate Mataya is a wonderful attorney and I highly recommend her. She is very kind, patient, and extremely knowledgeable. Everyone that I dealt with at McClure was professional and helpful.
- E.S.
---
Kate and her team were professional, diligent, thorough, and compassionate, always working for my best interest. I could not have had a better person on my side. I am forever grateful. She is the best!
- L.B.
---
Amazing staff, they go beyond to help.
- H.M.
---
They helped my mom get through her divorce in a timely manner and took great care of her the whole way!!!
- T.M.
---
The most compassionate, understanding, and hard working group I have ever seen. They don't treat you like your just another case file, they treat like your family. I highly recommend them.
- L.F.
---
Top Notch Attorney, gets the job done in a cost effective way, no stress all action. I would give them a 5 plus rating if I could. They are the best!
- S.D.
---
Professional, supportive, responsive and most importantly they got the job done and took care of my Aunt.
- R.H.
---
Nothing but great things to say about McClue Law Group! Would highly recommend! 5 Stars!!
- H.S.
---
I am So Grateful I Found this firm to work with! Kelly and her team, especially Adam Mundt, are Incredibly Amazing! They took what could have been a very expensive and ugly divorce and turned it into a cost effective and easy time for all involved. Divorces are most often ugly. They used their expertise to make sure ours wasn't, and that everyone was happy in the end. While I was working with them, I could tell they Really cared for me! They sent me a valentines gift, which was so appropriate because I would no longer get one from my ex husband! They just have these huge hearts! If your looking for the best...you will find it in them! I Promise!
- R. M.
---
This law firm was quick to answer all my questions, Kate has be nothing but professional and understanding. They give you the best knowledge to your case ! I'm so thankful I chose her and this law firm to fight by my side
- E.S.
---
Worked with Adam on a pretty tough case involving a distribution of assets potentially including my company of almost 20 years, homes, autos, boats, insurance policies, cash, etc.....and most importantly two of my sons. In spite of venomous allegations and defaming lies, Adam was a rock and aced it. I've got my sons and my business, and could never be happier!
- S.W.
---
Robert Epstein at McClure Law group was exceptional throughout my entire divorce process. I highly recommend Robert and the McClure Law Firm.
- D.R.
---
Great experience. Everyone was friendly, worked hard for best possible outcome and always available to answer my questions.
- B.S.
---
This was my first divorce. Adam provided uber-professional service and advice. My divorce was emotional and contentious, and Adam helped a ton to reduce my tension and stress. I feel like we made a very fair settlement (especially since my ex-wife's attorney was VERY hard to deal with). Highly recommend!!!
- D.W.
---
My divorce could have been so much more painful and drawn out without the guidance of my team from McClure. I felt respected and we were able to craft a unique parenting plan that fit the needs of my family.
- S.S.
---
I would highly recommend McClure Law Group, who have assisted with my divorce, to anyone looking for a quality representation. Francesca Blackard and Adam Mundt have been outstanding throughout the process - very knowledgeable about family law, responsive and always on top of things. They listened to my concerns, provided high quality guidance and were very professional. Adam was always available to answer questions I had throughout the process, draft the documents in a timely manner and I really appreciate his responsiveness and overall communication. This was definitely one of the hardest times in my life (especially emotionally) but the team took care of me and made the process seem flawless. You can't go wrong with this firm - they truly care for their clients!
- K.E.
---
I have had a great experience working with the McClure Law Group. From the very first meeting I had confidence my concerns were heard. Working with Kelly, Meghan and the team has been wonderful. My The particular concern was handled with professionalism and care. I understood my options and couldn't be happier with my representation.
- J.R.
---
I can't thank you enough for everything. You all have been so helpful to me. I really appreciate you.
- A.E.
---
From top to bottom, the McClure Law Group has you covered in every way with their 5 Star approach, catering to every need; to finest detail and precision. Their team aspect is the perfect blend for getting the job done. Extremely Friendly, Caring and Professional. You cannot go wrong with this team, they are winners that take on the most challenging cases.
- J.M.
---
Kelly and Meghan are very diligent at what they do. The best part about McClure is they are very responsive and they take charge of the divorce situation. They will stock your priorities and will fight for you in the best possible way.
- A.M.
---
The team at McClure Law Group is responsive and knowledgeable. They are attentive to all concerns and professional through the process. They provide a plan and are up to date on all activities.
- S.
---
Adam Mundt at Mcclure Law was excellent to work with. He was very professional, efficient and always very quick to respond to me, no matter what. He was very supportive and compassionate during a difficult time. He is very thorough and extremely knowledgeable in his skill. He went above and beyond for me and my best interest. Everyone at Mcclure Law was professional and you can rest assure you are in excellent hands here.
- L.R.
---
Everyone has been so professional and so easy to work with. They have been extremely responsive and seem to always be available to help guide me in any way they can. I can say enough positive things about the firm.
- T.C.
---
Great law firm that carries vast amount of knowledge in Texas family law. I have worked with Kate and Francesca and both attorney's have provided valuable input into the laws, how the process works, and past rulings.
- K.H.
---
Brandon Joseph, with McClure Law Firm has represented me in very difficult family matters that required skill and innovation and has done an excellent job. I would recommend McClure Law Firm and Brandon Joseph without hesitation.
- C.R.
---
You get what you pay for at the McClure Law Group - QUALITY. This group is on top of it!! I couldn't be more impressed. My experience with Francesca and her team thus far has been nothing but fantastic. Extremely professional, knowledgeable, proactive, and responsive. What more could I ask for.
- C.W.
---
Outstanding team of professionals. I have received tremendous support from McClure's team through their knowledge and decisive action to protect my family.
- E.M.
---
Francesca Blackard and Spencer Page have been wonderful in assisting me during a very difficult time and divorce. They are always easy to get ahold of and happy to answer questions. They're extremely professional and willing to help in any way they can. I highly recommend them and their law group to anyone that needs it.
- E.L.
---
Francesca and team are genuinely caring and empathetic with professionalism, respect (and firepower - when needed). Not the best time in my life, but nice to have them on my side as I pass through.
- B.D.
---
Very professional firm. Received excellent legal guidance, support and prompt service throughout an extremely difficult divorce. I have utmost confidence in Kelly, Brandon and especially Kate.
- J.B.
---
The law firm is very professional and knowledgeable regarding all circumstance of family law. Mrs. Blackard & Mr. Mundt were very helpful and worked with me in a timely manner. Working with them was very easy and I would highly recommend them!!!
- S.G.
---
Kelly, Kate and Spencer are incredible to work with. They show immense compassion, expertise and dedication. I can not recommend this firm enough.
- J.M.
---
Kelly, Spencer and the entire team are wonderful to work with. They always have your best interest at heart. They are extremely responsive and sensitive to the difficult times you are going through. Best firm and attorneys you can ask for.
- J.C.
---
The McClure law group exceeded expectations. They helped make a difficult situation much easier and help guide me through the process step by step. Francesca and her team were all easy to get in touch with and extremely professional.
- M.B.
---
I am SO thankful for Kelly McClure, Robert Epstein and Meghan Burns! What a great team to have by my side! The entire firm brings additional experience and wisdom for a stronger outcome. If you need divorce attorneys that are not afraid to go head to head, with class and respect.... use McClure Law Group! There IS a difference!!
- S.K.
---
Excellent service, very diligent, exceeded expectations. The legal help provided by McClure Law Group is the best one can get in the area. The team is the best available. I am thankful for having a great legal team that has helped me so much with such a difficult situation as a divorce can be.
- A.B.
---
I have been working with Francesca on some family matters. She is very knowledgeable, professional and responsive! I would highly recommend her and McClure Law Group!
- R.T.
---
Robert Epstein was a true professional and he made an uncomfortable situation palatable. He is the the perfect balance of accommodating and challenging. His assistance in creating a post nuptial agreement, satisfactory to both parties, helped strengthen my marriage.
- D.R.
---
I was recently going through a divorce. I contacted the firm,and from day one they treated me like I was the only person that mattered at the moment. They didn't care that I was black they didn't care that I was young single father they just listened to me. Got a court date within the week presented it to the judge and it was ruled in my favor thanks to the McClure group Francesca Brandon and Spencer a special thanks to all of you God bless you all..
- T.B.
---
I worked with Adam Mundt throughout my case and I am so grateful. He was professional and extremely quick with responses to any questions I had. He worked diligently on my case to get the best outcome possible all the while trying to spare my expenses! I couldn't have asked for a better legal team. Highly recommend. Everyone from the receptionist to partner is incredibly kind and professional.
- J.B.
---
The service I have received from McClure Law Group has been very professional, informative and helpful. I appreciate their timeliness and responsiveness when I have questions.
- L.B.
---
Francesca and Meghan have been great to work with! They are very responsive and very knowledgeable!
- A.G.
---
McClure Law Group is an extremely professional and "human" law firm. They want to see their clients be as happy as possible in an undesirable situation. Robert has been my advisor for years and got me through my divorce. The advice he gave me has not only held up over time but continued advisement has helped me to make smart decisions on behalf of my family. I will always use this firm.
- L.W.
---
Kelly and her firm are extremely professional and well organized. I have very good experience with the firm and would recommend them to any one. I always felt very cared from the minute I walked in . They will never give you false hope but rather prep you up with the reality. loved them.
- S.V.
---
Working with Kate makes you feel confident and positive. She is a very humble person, who understands your priorities and even motivates you for all the positive actions required to close the case asap. I will recommend Kate Mataya to everyone. Everyone in the firm is super professional. And most important, everyone in the team is easily accessible.
- M.S.
---
The McClure Law Group has helped my sister and brother in law in ways others have failed.
- A.M.
---
Great connections and fast results.
- A.B.
---
Kelly, Kate and the entire staff are professional, considerate and compassionate. I know I'm receiving the best legal advice possible and value the opinions of McClure Law Group.
- M.A.
---
The McClure Law Group has made something once deemed impossible, a reality. The lawyers and staff are top notch, while at the same time, considerate and caring. We now get to share the life of a very special grandchild that was missing for far too long. Every attention to detail, and the rule of law made this possible and we could not be more grateful to the good folks at McClure, who fight for what is right.
- G.M.
---
Whilst most Law Firms claim to be built on " Strong Values" I challenge you to find a law firm that actually lives up to this claim just how Adam Mundt, Kelly McClure & the McClure Law group do. They offered such unwavering care and compassion, not just from an organization level but truly from their heart as individuals. Something completely unheard of in other Dallas Law Firms. It quickly became apparent how much Kudos the McClure Law Group has amongst Law professionals; when seeing their involvement the opposing party quickly offered me a settlement. For the first time throughout my contentious divorce processes, i was respected simply because of Adam and the McClure Law Firm name. Aside of being one of dallas most compassionate lawyers, Adam is so very gifted and knowledgable in his profession. Throughout negotiations, Adam was quick to use his tax knowledge to suggest " outside of the box" proposals which resulted in a far higher "take home "dollar amount settlement than i thought was ever possible. Throughout the process he was realistic and managed my expectations; perfectly predicting case outcome. During our court ordered mediation, the Judge explicitly praised him on numerous occasions for being so proactive and knowledgeable ; all of which I am certain lead to the success of my case. If you are looking for a lawyer, that not only has a reputation of success feared by opposing council, but one who genuinely has your best interests at heart, I personally cannot recommend Adam Mundt at the McClure Law Group More. Adam Mundt, Kelly McClure & the McClure Law Group truly are anomalies amongst other Dallas lawyers.
- L.P.
---
After consulting with the McClure Group, my wife and I reconciled and Brent prepared a non-suit agreement post-haste. I received a refund from McClure very promptly ! Nevertheless, her atty. has not refunded our deposit after 7 months, and he was at one time reported to be a top notch guy, but evidently not lately.
I was unfortunately privileged to be close to another situation where the attorneys were only interested in themselves, dragging out the case, unlike the McClure Group who are interested in resolving cases fairly, albeit with a robust attitude.
- D.H.
---
My wife and I started the divorce agreeing on everything involving our children and assets. It quickly turned sour and I immediately fired my attorney and came to McClure Law on a recommendation from a friend. When your character, business, retirement accounts and children are trying to be taken away from you for no other reason but money, it can only be described as the hardest thing I've done in my life. It's like a bad tattoo, ugly and painful to remove. As soon as I met Kelly and Kate I felt a sense of ease through this very turbulent time. They advised me of our position and articulated a strategy for my defense. Integrity is very important to me in my life and business. This law firm has it. I never felt they were doing anything that wasn't in my interest while trying to come to favorable outcome. The compassion Kate showed me on the hardest days I will always be thankful for. Whenever I needed to talk she was always available. At one point over a weekend I needed a document and she worked on it late into a Friday night and responded to questions while at a wedding the following Saturday. I can't say enough how professional all the staff is and would never hesitate to recommend them! Thank y'all so much for your help in the next brightest chapter of my life!
- M.S.
---
Everyone I have worked with at McClure Law Group has been amazing. Robert has helped my family through so much, Jenn is always available to answer questions and keep me updated on any new developments, and everyone else I have interacted with so far has been just as kind and helpful through a very difficult season in our life.
- A.R.
---
The team at Mcclure Law group have done an amazing job with my husbands case, particularly Robert Epstein. They all take time to pay attention to every last detail to ensure they are ready and so are you before you step into a court room. Jenn Huey is also so wonderful in helping through the process and answering questions.
- L.R.
---
I was so nervous walking into the office for my consultation. Everyone from the first person I met until ultimately, Kelly made me feel so comfortable. I knew after only a few minutes of talking to Kelly that she was not only going to represent me the best way possible, but that she is such a kind caring person that I feel that we will be good friends long after this process is over. She is quite frankly...the best!
- D.F.
---
The attorneys and personnel at the McClure Group are all very understanding and willing to give top notch advice, as well as expert counsel and legal guidance, plus rapid responses to questions and needs for assistance. Other attorneys do not want to go up against Kelly!
- D.H.
---
Very professional and helpful during stressful situations!
- B.M.
---
Absolutely the BEST - so thankful for this group!!
- S.S.
---
Kate Mataya did a quick job of preparing our pre-marital agreements and helping us get married before December 31 in a very expeditious manner. She was cheerful and very helpful. I highly recommend her.
- R.B.
---
Kelly & her team are ROCK STARS! ⭐️ ⭐️ ⭐️ ⭐️ ⭐️
- C.W.
---
Hands down the best family law firm in Texas.
- J.B.
---
Robert Epstein and I are colleagues and I spoke with him about a modification of my custody order. He is very knowledgeable and compassionate. As a fellow family law attorney, I have the utmost respect for him.
- M.H.
---
I came to McClure after wasting a few months going nowhere with another attorney. Kate Mataya was recommended to me by the paralegal, Spencer. After one conversation with Spencer, I immediately felt comfortable making the decision to switch attorneys. He represented the firm well and gave me more information in our initial conversation than I'd received from my old lawyer in four months.
Kate was more than just better than the last attorney, she was absolutely ideal- attentive, compassionate, smart, and articulate. She was always timely in her email responses and available by phone when needed. What I appreciate most about her was her genuineness. Throughout the case, she always acted with integrity and with my best interest in mind. Not once did I feel she was trying to put ideas in my head about my husband to make this case drag out longer than it should. In mediation, she stuck to the facts, worked diligently to get me the best outcome, all the while keeping my unique emotional situation in mind and advising me accordingly. When I started feeling burned out by the process, she remained strong and I trusted her 100% to guide me along. I really can't say enough good about her.
Although my case didn't involve children, in our conversations, it was apparent that she's passionate about them and their welfare. She would be a forceful advocate, and I highly recommend her, for any case involving children. The settlement was far better than I imagined possible, and I owe it all to Kate and the team at McClure. I've already recommended to others, and would return here in a heartbeat if needed in the future.
- A.F.