Testimonials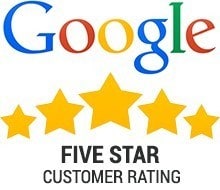 I've only been working with The McClure Law Group for a few weeks now, but I must say they have blown me away with their level of professionalism, response time, and how compassionate they are at helping me to feel seen and heard. I switched from another law firm that was not communicating in a timely manner or effectively being an advocate for my case. I would 100% recommend working with this team! Each member of the team that I have had communication with have been outstanding to deal with. I'm a very happy and satisfied customer! A big "Thank you" to the entire team at The McClure Law Group!
- Mellisa Robillard
---
Kelly is a thoughtful attorney who is not pushy. She is truly looking out for her clients.
- JoAnn Welch
---
McClure Law Group was very professional and responsive. They listened to my concerns and desires as it pertains to the service requested and I'm very pleased.
- Jade Nguyen
---
Kelly and her team are always a pleasure to work with, and their work product always exceeds one's expectations.
- George Tamke
---
When I most needed professional, good quality responses McClure Law Group was there. Thank you for the service that I have received from everyone!
- Norma Charles
---
McClure Law Group's team is very responsive! I have very much appreciated their communication. They are always on top of what is happening and return my calls or emails quickly.
- Brie Cherry
---
Kelly McClure has been representing me for the past several years and has been an amazing advocate, confidant and sounding board. She is always available by phone, even when she is on vacation. She has answered my questions on weekends and always given me an honest opinion. I highly recommend this group to anyone.
- Heather Bell
---
The McClure Law Group helped me through a very difficult divorce and they definitely had my back every step of the way. I couldn't recommend the team enough!
- Shell A.
---
In a difficult time of life, McClure Law Group were tremendous partners. Their guidance, technical skill and ability to navigate the legal system were invaluable. They also consistently handled sensitive, complex matters with professionalism, human compassion and respect for all parties involved; while at the same time being strong advocates of their client. I highly recommend and endorse the professionals.
- Chido McMaster
---
I could not be happier to have had McClure Law. I truly appreciate their accessibility and patience. I can tell they are very knowledgeable, and I trust their guidance. I am SO thankful I went with great lawyers to handle my family case.
- Victor Lollar
---
Kelly McClure was fair and honest and did what she said she would do in my family case. I highly recommend her!
- Christy Thomas
---
Kelly is detailed oriented and she truly cares about her clients. Her knowledge of the laws and her ability to get a case resolved make her stand far above others. I highly recommend McClure for your family law needs!
- Peter Morgan
---
Kelly represented us during our family divorce proceedings, and I was very happy with the outcome. I was very impressed with her vast knowledge of the law, along with her very successful experience. Every question I asked was answered without hesitation. I highly recommend Kelly and her firm.
- Avi Moreno
---
McClure Law group is second to none. They have made the process seamless and have been there on and off business hours and at the drop of a hat for me. I cannot thank them enough!
- Frank Capriglione
---
When times get tough, McClure Law Group has your back. I would give them 6 stars if I could.
- Michael Woolley
---
If you want the best child-custody attorneys in Dallas, then you want McClure Law Group. They make the entire process from start to finish as user friendly for their clients as possible. Don't think twice if you have a child custody case in DFW.
- Cole P.