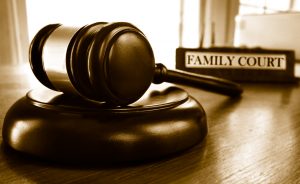 A trial court may order a post-divorce division of community property that was not divided or awarded to either spouse in a Texas divorce decree. Tex. Fam. Code § 9.201.  The court may not, however, order a post-divorce division of property that was already divided in the divorce. The legal doctrine of res judicata prevents a party from re-litigating issues such as categorization of assets or improper division in a new case.  Parties must instead address such issues through direct appeals. In a recent case, a wife sought a post-divorce division of certain bonuses the husband received after the divorce.
The parties married in 2014, and the wife petitioned for divorce the next year.  The husband included several bonuses in his asset inventory. He listed a $0 value for the bonuses that would only be payable after the divorce if he remained employed on the designated date. He testified they had no value because they were conditional on future events.
The wife argued the future bonuses were deferred compensation for work performed during the marriage and estimated their value at more than $4 million.