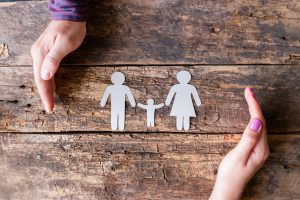 Texas family law includes a rebuttable presumption that appointing both parents as joint managing conservators is in the child's best interest. Tex. Fam. Code § 153.131. The presumption can be rebutted upon a finding of a history of family violence.  A mother recently challenged a trial court's order, arguing in part that the court failed to properly apply the presumption.
Paternity Suit Filed
The parents were not married when the child was born, but lived together until the father was deployed a few months later. The father did not move back in when he returned from his deployment.
The Office of the attorney general petitioned to establish the relationship between the father and the child.  The father was adjudicated to be the father and was given the exclusive right to designate the child's primary residence with a geographic restriction in a temporary order.  The mother was given a standard possession order and required to pay child support.