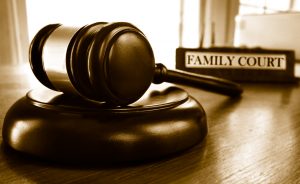 A court may proceed with a Texas divorce case even if a party does not appear for the trial. In some cases, a party who fails to respond to divorce papers or appear at trial may be entitled to a new trial, but they must meet certain requirements.  In a recent case, a husband appealed the denial of a new trial and challenged the property division in a default divorce.
According to the appeals court's opinion, the parties lived in the husband's home in Texas after their marriage in Nigeria.  The husband bought a home in New Hampshire and moved there in 2017.  The wife petitioned for divorce in 2018.
The trial court issued a temporary restraining order prohibiting the husband from interfering with the wife's health insurance, but he informed the insurer they were divorced while the divorce was pending. The wife's coverage was cancelled.  The wife had to pay $7,500 for medical expenses that the insurer had approved before cancellation. The trial court also prohibited the husband from terminating utility services, but the wife alleged he had them disconnected repeatedly.