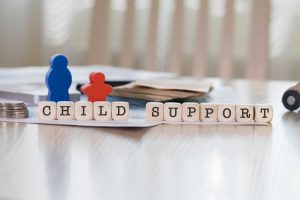 When child support goes unpaid, Texas child-support cases can sometimes go on for years after the obligation would otherwise have terminated. A Texas appeals court recently considered what happens when one parent dies before the past-due child support has been paid.
The parents had a daughter together during their marriage and divorced in 1976.  The father failed to pay child support as ordered at times.  The trial court found him in contempt in 1987 and ordered him to pay $200 per month in support with additional amounts for a specified time going toward the arrearages.
Adult Daughter Files Child-Support Suit After Mother's Death
In 2010, the adult daughter filed a petition regarding the unpaid support after her mother's death. She asked the court to render judgment for the past due child support and to make her the obligee for the arrearages.