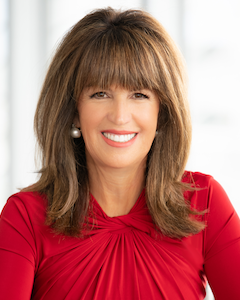 Kelly McClure
Managing Partner and CEO
As an experienced family law attorney with a career spanning more than 25 years, I have a deep-rooted passion for protecting the relationships, finances, homes, and businesses of the families I represent. I believe in helping people navigate through what is unarguably one of the most difficult chapters of their lives as seamlessly and successfully as possible while ensuring a solution that is tailored to meet the needs of each individual client.
Education
St. Mary's University School of Law, J.D.
Fairfield University, B.S. Political Science
Oxford University Law Program
Representative Work
Represented a CEO of a multimillion-dollar company in his premarital agreement prior to marriage, which ultimately led to successful confirmation of separate property businesses upon divorce at highly contested trial. At same trial obtained primary possession of his child for dad despite mom being the stay at home parent.
Achieved disproportionately favorable divorce settlement for reality television star who was also the wife of a star professional athlete.
Obtained custody for working professional father.
Helped develop a parenting and reconciliation plan for marriage of parents with minor children after months of constant litigation.
Secured the confirmation of separate property for a client whose separate property home had over $1,000,000 in equity, in spite of challenges to the characterization faced in divorce.
Obtained a largely disproportionate property settlement in favor of a female client who was a victim of countless instances of adultery without ever setting foot into a courtroom.
Helped secure supervised possession, child support, and a paternity adjudication for a client battling a co-parent suffering from substance abuse issues.
Successfully protected retirement benefits of professional athlete and obtained an optimal possession schedule of children.
Awards and Accolades
2022-2021 "Best Law Firms" by U.S. News & World Report
2023-2003 "Best Lawyers in Dallas" by D Magazine
2022-2020 "Top 10 Family Law Attorney" by Best of the Best
2022-2021 "Top Attorney of North America" by Who's Who
2022-2021 "Top Rated Women Leaders in the Law" by American Lawyer Magazine
2023-2021 "Family Law Top 10 Attorney" by Attorney and Practice Magazine
2022-2021 "Best Divorce Lawyers in Dallas" by Expertise
2023-2003 "Texas Super Lawyer" by Super Lawyers, Thomson Reuters
2022-2020 "Top Ten Ranking" by The National Academy of Family Law Attorneys
2022-2021 "Top Ranking Attorney" by American Association of Attorney Advocates
2022-2019 "10 Best Family Law Female Attorney" by American Institute of Family Law Attorneys
2021-2020 "500 Leading Family Lawyers" by LawDragon
2022-2020 "Top 10 Blog Posts" by Texas Bar Today
2022-2018 "Top Attorneys" by Fort Worth Magazine
2022-2014 "Women Leaders in Law" by D CEO
2010 "Best Women Lawyers in Dallas" by D Magazine
2021-2016 "Dallas 500 Most Power Business Leaders" by DCEO Magazine
2016, 2015, 2014, 2006, and 2005 "Top 50 Female Super Lawyer" by Super Lawyers, Thomson Reuters
2022-2017 "Power Player" by Modern Luxury Magazine
2022-2015, and 2006 "Most Dynamic Women in Dallas" by Modern Luxury Magazine
2016 "Top 50 Women Attorneys in Texas" by Super Lawyers, Thomson Reuters
2015 "Top 100 Attorneys in Texas" by Super Lawyers, Thompson Reuters
1999 Distinguished Service Award by the Dallas Bas Association and Legal Services of North Texas
Outstanding Young Lawyer Award by the Dallas Association of Young Lawyers
Merrill Hartman Award for Key Leadership Advocacy and Support for Legal Services for Victims of Domestic Violence
Memberships and Affiliations
Family Law Board Certified by the Texas Board of Legal Specialization
State Bar of Texas
American Bar Association
Dallas Bar Association
Collin County Bar Association
Attorneys Serving the Community
Publications
Featured and profiled in numerous magazines, radio shows and publications.
"How to Answer 10 Family Law Questions" Headnotes (the official publication of the Dallas Bar Association)

The article series was awarded the Star of Achievement Award for Bes Series of Substantive Legal Articles at The State Bar of Texas (SBOT) 2013 Annual Meeting, August 2013.

"Top 10 Things Every Woman (and Her Husband) Should Know Before Filing for Divorce" The Advocate