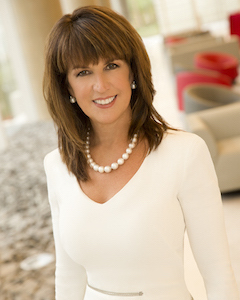 Kelly McClure
Managing Partner and CEO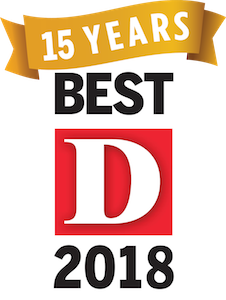 Board Certified in Family Law by the Texas Board of Legal Specialization since 2005
Kelly McClure founded McClure Law Group as a practice devoted exclusively to family law, serving clients across the Dallas/Fort Worth metroplex. In a career spanning more than 25 years in family law, Kelly's exemplary reputation is rooted in genuine passion to protect the relationships, finances, homes, and businesses of the families she represents. She has been rated as a D Magazine Best Family Lawyer for over a decade. Her leadership in the Collaborative Law movement helped establish the practice of collaboration – an alternative dispute method for resolving family law concerns – in Texas. Well known as an aggressive litigator and compelling courtroom advocate with extensive experience in county courts across Texas, McClure has represented clients' interests from New York to California, and in international courts. Leading a team of exceptionally skilled attorneys working vigorously to design creative, caring solutions for their clients, Kelly advocates for the families and fortunes of clients from modest means to those with extensive assets, on cases of every level of complexity.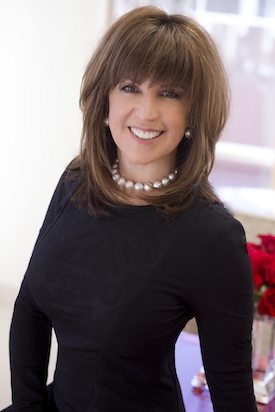 Channeling a passion for family law, Kelly McClure is a gifted negotiator helping couples and families artfully navigate through the complex and often divisive channels of divorce, pre- and post-marital agreements, and child custody issues. Given the sensitive and generally emotional nature of these types of cases, Kelly intensely strives to help couples resolve the issues that often plague complicated divorces smoothly and successfully, while ensuring a solution is tailored to meet the individual needs of each client. An avid proponent of the Collaborative Law movement, Kelly works tirelessly with her clients toward collaboration without proceeding to court, resulting in the overall goals of reduced stress and financial burden. When Collaborative Law is not an option and litigation is the best course for a client, Kelly's tough, no-nonsense demeanor and compelling presence make her a powerhouse in the courtroom.
When she first entered the legal field, Kelly began practicing tax law. While gaining invaluable experience in the labyrinth of legal codes and regulations in the tax law field, Kelly and her husband Wade McClure – also an attorney – began to serve domestic violence victims pro bono with their legal assistance. They were part of the development of Lawyers Against Domestic Violence, which advocated for changes in the law to protect victims of family violence. This rewarding experience inspired Kelly to change the course of her career, and she resolved to devote her practice to family law. Kelly's early work in tax law offers an advantage as she applies critical insight to the tax implications and complex property issues that often accompany high-profile family law cases. This is one of many reasons why she has been recognized as a D Magazine Best Family Lawyer for over a decade.
Kelly has built an outstanding reputation and receives awards and accolades throughout Texas including: D Magazine; 2018, 2017, 2016, 2015, 2014, 2013, 2012, 2011, 2010, 2009, 2008, 2007, 2006, 2005, AND 2003 Best Family Lawyer, D Magazine; 2010 Top Female Attorney; 2018, 2017, 2016, 2014, 2013, 2012, 2011, 2010, 2009, 2008, 2007, 2006, 2005, and 2003 Top 50 Female Texas Super Lawyers, Thomson Reuters; 2017, 2016, 2015 and 2006 Most Dynamic Women in Dallas, Modern Luxury Dallas Magazine; 1999 Merrill L. Hartman Award for Key Leadership Advocacy and Support for Legal Services for Victims of Domestic Violence, Dallas Bar Association and 1992 Outstanding Young Lawyer of Dallas Award, Dallas Association of Young Lawyers.
Kelly's career-long memberships and affiliations include the Dallas Bar Association, where she served as Director of the Family Law Section (1992–1997, 2000–2009). Additionally, Kelly is a member of the Family Law Section of the Collin County Bar Association, Dallas Association of Young Lawyers (where she served as Director, 1987–1988), State Bar of Texas Grievance Committee (1992–1996), Attorneys Serving the Community (1991–present), and the Junior League of Dallas.
Graduating with a bachelor's degree from Fairfield University in 1981, Kelly continued her studies at Oxford University in England in their summer legal program and earned her Juris Doctorate from St. Mary's University School of Law in 1984. She was admitted to the Texas Bar in 1984 and is licensed to practice in the U.S. District Court for the Northern, Southern, Western, and Eastern Districts of Texas and the U.S. Court of Appeals for the Fifth Circuit.
Kelly McClure's personal life is a whirlwind of family activities with her attorney husband Wade and their four athletic sons. A high-energy "boy mom" who keeps up with – and often outpaces – her twin boys and their brothers, Kelly swam alongside sharks to complete the San Francisco Alcatraz Triathlon Relay. With her two oldest sons, Kelly completed the famous Boy Scout Philmont trek, an undertaking few women tackle. In addition, Kelly is also a fervent snowboarder, skier, surfer, and scuba diver. A born competitor, Kelly enjoys the thrill of a new challenge, always striving for a personal best, at home and in business.
When not seeking adventure, Kelly's heart of gold shines in volunteer work in the greater Dallas community. She has held leadership roles in her sons' schools and her family's church. She serves on the Board of Trustees of the Alumni of Fairfield College, and participates in missions serving Central and South America.
Education
Juris Doctorate, St. Mary's University School of Law, 1984
Summer Legal Program, Oxford University, 1983
Bachelor's degree from Fairfield University, 1981
Memberships and Affiliations
American Bar Association
Member Since: 1984-present
State Bar of Texas
Member Since: 1984-present
Family Law Board Certified by the Texas Board of Legal Specialization
Member Since: 1985-present
Dallas Bar Association, Director, Family Law Section
Member Since: 1992–1997, 2000–present
Family Law Section of the Collin County Bar Association
Dallas Association of Young Lawyers, Director
Member Since: 1987–1988
State Bar of Texas Grievance Committee
Member Since: 1992–1996
Attorneys Serving the Community
Member Since: 1991 – present
Annette Stewart American Inn of Courts
Member Since: 2010–present
Junior League of Dallas
Professional Accomplishments and Honors
2018 "Top Lawyers" by Fort Worth Magazine
2018, 2017, 2016, 2015, 2014, 2013, 2012, 2011, 2010, 2009, 2008, 2007, 2006, 2005, 2003 "Best Family Lawyers in Dallas" by D Magazine
2010 "The Best Women Lawyers in Dallas" by D Magazine
2019, 2018, 2017 and 2016 DALLAS 500 Most Powerful Business Leaders by DCEO Magazine
2018, 2017, 2016, 2015, 2014, 2013, 2012, 2011, 2010, 2009, 2008, 2007, 2006, 2005, 2004, 2003 "Texas Super Lawyer" by Thomson Reuters
2018 and 2017 Power Players by Modern Luxury Magazine
2018, 2017, 2016, 2015 and 2006 "The Most Dynamic Women in Dallas" by Modern Luxury Magazine
2016, 2015, 2014, 2006 and 2005 "Top 50 Female Super Lawyer" by Super Lawyers, Thomson Reuters
1992 Outstanding Young Lawyer Award, Presented by the Dallas Association of Young Lawyers
1999 Distinguished Service Award, Presented by the Dallas Bar Association and Legal Services of North Texas
Merrill Hartman Award for Key Leadership Advocacy and Support for Legal Services for Victims of Domestic Violence
Pro Bono Award for Lawyers Against Domestic Violence, Presented by the State Bar of Texas
Exemplary Pro Bono Service Award for Lawyers Against Domestic Violence, Presented by the Dallas Bar Association and Legal Services of North Texas
Published
"How to Answer 10 Family Law Questions" Headnotes (the official publication of the Dallas Bar Association), April 2013. The article series was awarded the Star of Achievement Award for Best Series of Substantive Legal Articles at The State Bar of Texas (SBOT) 2013 Annual Meeting, August 2013.
"Top 10 Things Every Woman (and Her Husband) Should Know Before Filing for Divorce", The Advocate, Winter 2009 and D Magazine 2010