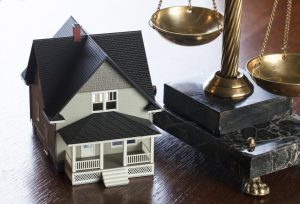 Business entities and business property can complicate the property division in a Texas divorce.  Property owned by a business entity is not considered either separate or community property of the spouses, but instead belongs to the entity. In a recent case, a husband challenged the trial court's denial of his request for reimbursement for mortgage payments he made.
Wife Enforces Property Division
The wife petitioned for enforcement of the property division several months after the final decree was signed.  The husband filed a counter-petition also seeking enforcement of the property division, alleging each party owned an undivided 50% share in property identified as "The Terraces."  The husband alleged he had paid $10,000 on the property's delinquent mortgage.  He requested an accounting to determine each party's obligation and actual payments related to the property and a money judgment for what the wife had not paid.  Additionally, he sought an order requiring the wife to pay her share of future mortgage payments and costs.
The court entered an enforcement order in November 2018 that determined the husband's claims with regard to The Terrace were not ripe because the property had not been sold. After the approved sale in January 2020, the husband filed an amended motion for reimbursement and enforcement of property division.  The trial court denied his requests and the husband ultimately appealed.