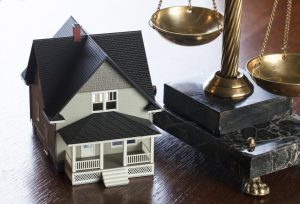 A court in a Texas divorce must divide the marital estate in a just and right manner.  A just and right division does not necessarily mean an equal division. Courts may consider a variety of factors in determining the property division, including fault in the break-up, income disparity, the relative earning capacity of the parties, education, age, physical condition, and financial condition of the parties.  A husband recently appealed a disproportionate division of property.
The appeals court's opinion stated the parties established a common-law marriage in 2015 after living together for 18 years.  They separated in 2018 and the wife petitioned for divorce in 2019, claiming insupportability and cruelty.  In his counter-petition, the husband also alleged insupportability and cruelty and adultery on the part of the wife.  They each requested a disproportionate division of the marital estate.
FINAL HEARING ON PROPERTY DIVISION
They reached a settlement on the issues related to the children, so the final hearing addressed only the property division.  The community estate included bank accounts, the husband's retirement benefits, vehicles, and debt.  The parties had also purchased two homes as tenants in common before they were married.  They each lived in one of the homes after the separation.