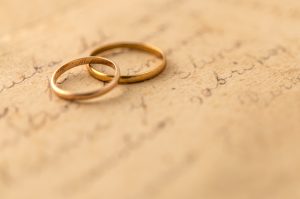 While it is not the most comfortable thing to consider before or during the marriage, premarital and postnuptial agreements are critical to establishing each partner's property and financial rights. Texas law provides a mechanism for couples in a marriage to accomplish the same results that could have been created in a premarital agreement. These post-nuptial agreements are often referred to as "marital property agreements."
There is a general understanding that there are many reasons why a couple might want to change the character of their marital assets during their marriage. Accordingly, the formalities and enforcement rules for post-nuptial agreements are, in effect, the same as for premarital agreements. However, Texas post-nuptial agreements are often prone to issues surrounding unconscionability and involuntariness.
TEXAS COURT FINDS POST-NUPTIAL PARTIAL AND EXCHANGE AGREEMENT INVALID AND UNENFORCEABLE
In one of the more recent published opinions regarding post-nuptial agreements, a Texas appeals court affirmed a trial court's judgment finding that a post-nuptial Partition and Exchange Agreement (PEA) was not valid or enforceable.