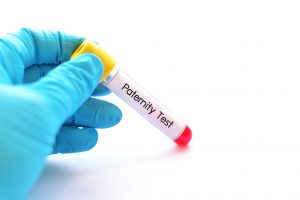 Under Texas family law, a mother's husband is presumed to be the father of a child born during the marriage.  This presumption can be rebutted by an adjudication of parentage or by a valid denial of paternity filed by the presumed father along with a valid acknowledgement of paternity filed by another person.  Tex. Fam. Code § 160.204. If a child has a presumed father, a suit to adjudicate the child's parentage may not be brought after the child's fourth birthday unless an exception applies.  Tex. Fam. Code § 160.607.
Presumed Father Challenges Paternity Adjudication
A presumed father recently challenged a court's adjudication that another man was the child's father, arguing the suit was time-barred.  The child was born in May 2014.  The mother and her husband separated that October.  The mother began cohabiting with the alleged father the following October. The mother and her husband divorced in August 2016.  The divorce order provided for visitation by the husband of all four children born during the marriage.
The mother and alleged father got married.  The alleged father petitioned for adjudication of parentage after a DNA test showed a 99.96% probability he was Lucy's biological father.  The mother's ex-husband conceded that the alleged father was likely the child's biological father based on the DNA test.  He argued, however, that the alleged father was time-barred from seeking adjudication of parentage.