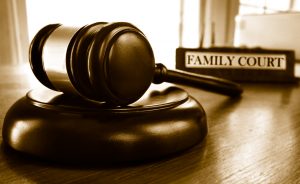 A party may challenge a judgment as void through either a collateral or direct attack. Generally, a Texas divorce decree is only subject to collateral attack if the court lacked jurisdiction over the parties or subject matter.  Other errors must be challenged through a direct attack.  A direct attack can be either a pleading filed in the original case while the trial court still has plenary power or a timely-filed bill of review under a new cause number.  A bill of review is generally the only appropriate method of direct attack after the trial court's plenary power has expired.
Husband Seeks to Set Aside Divorce Decree
In a recent case, a husband filed a separate lawsuit seeking to have the divorce decree set aside, arguing the marriage and decree were both void due to the wife's bigamy.
A trial court had denied the husband's request for annulment based on fraud, but granted his petition for divorce in March 2019.  The court also awarded the wife certain assets.  The following month, the wife was indicted for bigamy.  The indictment alleged she had still been married to someone else when she married the husband in 2017. The husband was ordered to pay her attorney's fees and spousal support in June 2019.  In July, the wife petitioned for enforcement.