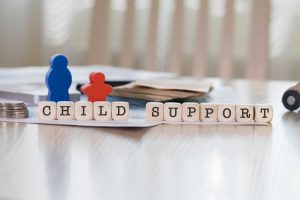 When a trial court orders income withholding for Texas child-support arrearages, the amount withheld must either be sufficient to pay off the arrearages within two years, or must be an additional 20% added to the current monthly support, whichever would result in the arrearages being paid off sooner. Tex. Fam. Code § 158.003. The court may, however, extend the timeframe for paying the arrearages if it finds the two-year timeframe would cause the party, their family, or the children unreasonable hardship. Tex. Fam. Code § 158.007.  A custodial aunt recently appealed an order that would allow a father to pay off child-support and medical-support arrearages he owed her over 25 to 30 years.
Aunt Awarded Child Support and Medical Support
The child's aunt intervened in a suit affecting the parent-child relationship in 2005 and was awarded child support from the child's father.  The court found the father in contempt for failing to pay the child support and awarded the aunt a judgment for the arrearages in 2006.
The trial court ultimately appointed the aunt and the father joint managing conservators, but ordered that the child would live primarily with the aunt. Both the mother and father were ordered to pay child support to the aunt. The father was ordered to pay $160 in child support and $70 in medical support each month.  The support was to begin September 1, 2006 and continue until the child's 18th birthday, graduation from high school, marriage, or death.