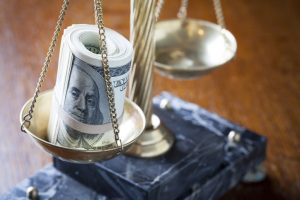 Failure to pay Texas child support as ordered can result in an enforcement action.  If the motion for enforcement includes a request for a money judgment for arrearages, the trial court generally may not modify or reduce the amount of the arrearages. In a recent case, a mother challenged a court's finding there was not an arrearage when the father argued he had shifted the payments from the beginning to the end of the month.
The divorce decree appointed the parents joint managing conservators of their two children with the mother having the right to designate their primary residence.  The mother was required to maintain health and dental insurance for the children and the parties were to equally split the healthcare expenses not paid by insurance.  The father was ordered to pay $1,122 monthly child support and $451.22 monthly medical child support through the Office of the Attorney General ("OAG"). The medical child support was reimbursement for the children's insurance premiums.
Mother Files Child-Support Enforcement
The mother moved to enforce the child support in September 2020.  She sought $1,573.22 in unpaid child support and $311.21 in medical expenses.  She also asked for attorney's fees and costs.  The trial court ordered the father to pay $155.83 for medical expenses but denied the mother's other requests, finding the amount of child-support and medical-support arrearages were $0 as of the date of the hearing.