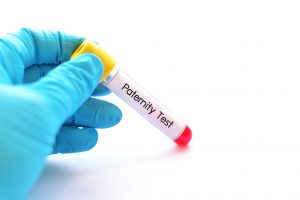 When a mother is married at the time of her child's birth, the husband is generally presumed to be the father under Texas family law. There are two ways to rebut the presumption: with a proceeding to adjudicate parentage or with the filing of a denial of paternity along with the filing of an acknowledgement of paternity by another person.  Suits to adjudicate parentage of a child with a presumed father generally must be brought by the child's fourth birthday. There is an exception, however if the mother and presumed father did not live together or engage in sexual intercourse at the probable time of the child's conception.  There is also an exception if the presumed father mistakenly believed he was the biological father based on misrepresentations. Tex. Fam. Code § 160.607.
Alleged Father Challenges Adjudication of Paternity
An alleged father recently challenged a trial court's determination that his adjudication of parentage case was time-barred.  According to the appeals court's unpublished opinion, the alleged father petitioned to adjudicate parentage of two children, one born in 2014 and the other in 2015.  The mother was married to another man when the children were born.
The mother moved for summary judgment, arguing the alleged father's suit was time-barred and none of the exceptions that toll the statute of limitations for adjudication of parentage applied.  She attached her own affidavit and an affidavit from her then husband as summary judgment evidence.  Her motion was granted.