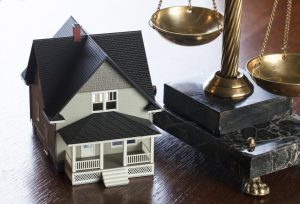 The characterization of property in a Texas divorce is generally determined by the property's character when the spouse acquired it.  Separate property is property a spouse owned before the marriage or acquired during the marriage through gift, devise, or decent.  Improvements made to separate property are generally also separate property because they are not divisible from the land. Community property is property acquired by either spouse during the marriage that is not separate property.  In a recent case, a wife challenged a court's characterization of the marital home as community property.
Home Built During Marriage
According to the opinion of the appeals court, the parties got married in 1995.  In 2000, the husband's mother transferred two lots to both of the parties by a gift deed.  They built the marital home on those two lots during the marriage.  The wife moved out of the home when the parties separated in 2015.  The husband had stayed there and paid the household bills and property taxes.
The trial court ordered the home to be sold.  It awarded 75% of the net proceeds from the sale of the home to the husband and the other 25% of the net proceeds to the wife.