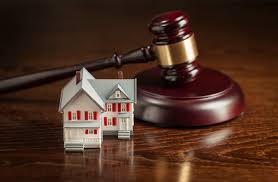 In a Texas divorce case, property acquired during the marriage is presumed to be community property. A spouse claiming property is their separate property must show that it is separate by clear and convincing evidence.  Separate property is generally property that is owned before the marriage, property that the spouse acquired as a gift or inheritance, or property recovered as damages in a personal injury case.  Community property is generally property acquired after the marriage that is not characterized as separate property.
In a recent case, a wife challenged the court's characterization of certain property as the husband's separate property.  The wife filed for divorce. The parties agreed they had married in India in 1976, but disagreed on the date they stopped living together as husband and wife.
Husband and Wife Enter into Settlement – But Leave One Issue for Trial
The case went to trial, but, before trial, the parties entered into a Mediated Settlement Agreement ("MSA").  In the MSA, the parties agreed their community property located in India would be divided by Indian courts.  The parties agreed to the characterization and division of everything except two pieces of land in India, referred to as the "Fifteen-Cent" property and the "One-and-a-half-Acres" property. The MSA stated they would "defer to characterization and confirmation of separate property" of those two parcels to the trial court.