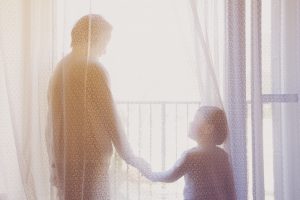 Parents have a fundamental right to make decisions about their child's care, custody, and control. There is a presumption that a fit parent acts in the child's best interest.  A non-parent seeking visitation or custody over a parent's objection must overcome the fit-parent presumption. They must have evidence of behavior or conduct that will probably result in the child's health or well-being being significantly impaired.  A non-parent seeking custody or visitation must also show that they meet the requirements for standing under Texas family law.
Grandmother Files Custody Suit
A mother recently challenged a court's judgment awarding visitation to the child's paternal grandmother.  According to the appeals court's opinion, the paternal grandmother petitioned to be appointed as possessory conservator of the child, but subsequently amended the petition seeking possession and access.  She alleged denial of possession and access would significantly impair the child's health and well-being.  Her affidavit stated she was the parent of the child's father and the child's father had been incarcerated for more than three months.  It further stated that the child lived in her home while the father temporarily had primary care of the child because of the "mother's instability." She also stated the father was incarcerated because she had made a report "to protect the child."
The mother did not file an answer or appear at the remote trial.