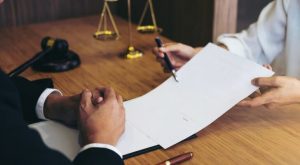 People commonly obtain life-insurance policies and name their spouse as the beneficiary. They do not always remember to update the beneficiary designation when they get divorced.  Under Texas law, designation of a spouse as beneficiary before a divorce will only remain effective after the divorce in certain circumstances.  Generally, either the court or the insured must designate the former spouse as beneficiary, or the former spouse must be designated to receive the proceeds in trust for a child or dependent's benefit.  In a recent case, an ex-wife challenged a court awarding a life-insurance policy on the ex-husband to the ex-husband many years after the original divorce.
Insurance Policy Not Divided in Divorce
During the marriage, the parties obtained a life insurance policy on the husband with the wife named as beneficiary.  The policy was not addressed in the divorce decree in 2009.  The husband subsequently filed a bill of review, and the parties agreed to be co-owners of the policy.  They agreed the wife would receive half of the proceeds and the rest would go into a trust for their children. The court ordered the parties to split the policy into two, but the insurance company was unable to do so.
The husband then filed for declaratory judgment, seeking to be named the sole owner of the policy.  He also asked for a temporary restraining order against both the wife and the insurer. Alternatively, he sought to divide undivided property.  The wife's counter-petition also sought a declaratory judgment that the policy was her separate property and to divide undivided assets.