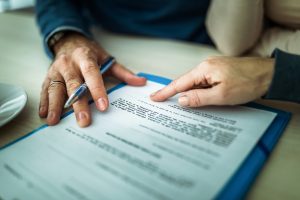 When parties to a Texas divorce reach an agreement, the agreement may place conditions on certain obligations.  A "condition precedent" is something that must occur before a party has a right to performance of an obligation by the other party. In a recent case, a mother challenged a trial court's finding she had not met the condition precedent to receive certain payments from the father.
In the final divorce decree, the trial court approved and incorporated the parties' Agreement Incident to Divorce ("AID"). The parties agreed the father would pay $11,500 in monthly Contract Support Payments to the mother to provide her and the two children an "alternative lifestyle."  They would travel and live abroad so the children could learn other languages and cultures. The mother agreed to maintain this lifestyle and spend the Contract Support Payments to support it as a condition precedent to receiving the payments. The AID also included a provision that the father could send a notice if the mother failed to comply with a material term or condition. If she failed to cure the breach within 30 days, the Contract Support Payments would be abated until she complied.
Father Grows Concerned About Children's Upbringing
The mother and children traveled within the U.S. and several countries abroad until July 2018. The father grew concerned about the children's lack of structured education and their health and hygiene by the summer of 2018.