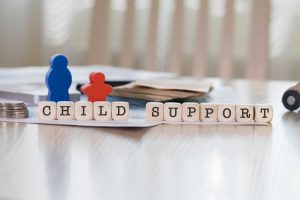 When a party fails to participate in a Texas custody and child support proceeding, they do not have an opportunity to contest the evidence presented by the other side. The court may render judgment on the evidence presented by the other party.  In a recent case, a mother appealed a child support award that varied from the guidelines based on the evidence of the father's income and resources she presented after he failed to appear in a modification proceeding.
According to the opinion of the appeals court, an agreed order entered in June 2017 named both parents joint managing conservators of the two minor children and required the father to pay $620 in child support each month. The father petitioned or modification of conservatorship and termination of the child support in early 2020.  In her counterpetition, the mother asked for a recalculation of child support, confirmation of child support arrearages, and modification of conservatorship.
Default Judgment Entered Against Father
The father failed to appear at trial in April 2021.  The court denied all modifications to conservatorship, possession, and parental rights and duties, but did confirm $24,082.48 in arrearages and increased child support to $1,700 per month.