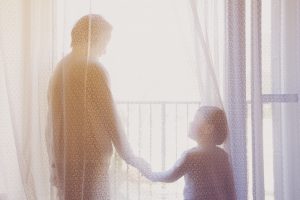 When a judge finalizes a Texas divorce involving the custody of children, they will determine which parent has the right to determine where the child will live. However, courts will almost always place certain restrictions on that parent's ability to relocate. While a relocation restriction may not immediately be an issue for a parent with primary custody, that may change if they obtain employment elsewhere in the state or decide to move for other reasons.
MOTHER UNSUCCESSFULLY SEEKS MODIFICATION ORDER TO PERMIT RELOCATION
In a recent opinion issued by the Fifth District Court of Appeals in Dallas, the court rejected a mother's request to modify a divorce decree that placed restrictions on her ability to relocate as well as her rights to travel internationally with her son. According to the court's opinion, Mother and Father divorced in November 2016. At that time, the court gave Mother the right to determine where the child would live, provided it was within Dallas County, Collin County, or Southlake Independent School District. The divorce decree also required either parent to provide written notice to the other if they intended to travel outside the United States with their son.
In July 2017, Mother married a man who lived in Oklahoma. Mother started to spend as much time as possible in Oklahoma, and she would often take her son. Subsequently, Mother sought modification of the initial divorce decree in hopes of being able to relocate. Father filed a counter-petition, hoping to be named as their son's conservator so he could keep the child in Dallas County, Collin County, or Southlake Independent School District.
After the parties could not agree, each sought to be named the conservator with the exclusive right to make educational decisions on behalf of the child. Father amended his petition to contain a clause providing that "the parties must agree on education decisions" and, "in the absence of agreement . . . [the child] shall continue in his present school for so long as he is eligible."
Ultimately, the court's order provided that Mother retained the exclusive right to designate the child's primary residence so long as she resided in Dallas County and contiguous counties, except Ellis County. In the event she relocated outside that area, Father would have the sole right to determine the child's residence. Mother appealed.
THE APPELLATE COURT'S DECISION
On appeal, the Fifth District Court of Appeals in Dallas affirmed. The court began by explaining that "[t]he best interest of the child is always the primary consideration in issues of
Conservatorship." In the context of one parent's desire to relocate, courts must consider the following factors:
Whether the child be able to maintain frequent and continuing contact with both parents;
Whether the relocating parent would be able to provide a safe, stable, and nonviolent environment; and
Whether relocation would allow both parents to share in the rights and obligations related to raising their child.
The court noted that communication was poor between the parties and that each alleged the other of not prioritizing their son's schooling. The child evaluator testified that the child's relationship with both parents, as well as his stepfather, was positive; however, the positive relationship with his stepfather didn't outweigh his relationship with his biological father.
Ultimately, the court concluded that the trial court did not err in finding that Mother failed to meet her burden that it was in the child's best interest for her to relocate him to Oklahoma.
DO YOU NEED TO MODIFY THE TERMS OF A DIVORCE DECREE?
If you are seeking modification of a child custody order, it's imperative that you have an experienced Dallas family law attorney by your side to ensure your interests are protected. An experienced Texas divorce attorney can work closely with you to help you obtain the modifications you desire. To learn more, call the offices of McClure Law Group at 214.692.8200 to schedule a no-obligation consultation.