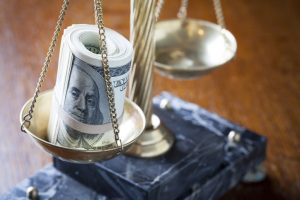 Texas is one of just a handful of states that follows that "community property" doctrine. Under Texas Family Code § 3.003, all property obtained by either spouse during the marriage is presumed to be community property, meaning both spouses have an equal ownership interest. And while disagreements related to how a couple's assets are divided are common in all Texas divorces, this is especially the case in high-net-worth divorces.
WHAT IS A HIGH-NET-WORTH DIVORCE?
While there is no official definition of what constitutes a high-net-worth divorce in Texas, the consensus among Texas divorce attorneys is that any divorce involving liquid assets of $1 million or more is considered a high-net-worth divorce.
WHAT ISSUES COMMONLY ARISE IN HIGH-NET-WORTH DIVORCES?
High-net-worth divorces can involve all the typical aspects of a divorce, including child custody, child support, division of assets, and spousal support. However, due to the value and complexity of the assets, high-net-worth divorces tend to raise other issues, especially as they relate to property division. For example, a high-net-worth divorce may require the court to determine how the following classes of assets should be distributed:
401(k)s, IRAs and other retirement accounts;
Stocks, bonds, cryptocurrency and other investment holdings;
Real estate and property holdings;
Shared ownership in a business;
Pensions and benefits; and
Artwork and other collections.
These assets aren't necessarily easy to value. For example, assets in a 401(k) or other retirement account are subject to an early-withdrawal penalty; business interests are often illiquid, and artwork can be challenging to value.
The commingling of assets is also an issue that frequently comes up in high-net-worth divorces. Comingling occurs when a spouse's separate assets are comingled or mixed up with community property. Typically, a spouse's separate assets are not subject to division. However, when separate assets are comingled with community property, it can prevent the court from identifying the value of a spouse's separate assets, in which case the presumption of community property applies. Thus, when assets are comingled, it can sometimes result in them effectively losing their separate character.
Because of the challenges that high-net-worth divorces often raise, it's common for the parties involved to retain expert witnesses to assist with the division of property. For example, forensic accountants may be necessary to determine the value of a couple's business or to trace commingled funds.
HOW DO TEXAS COURTS DIVIDE ASSETS IN A HIGH-NET-WORTH DIVORCE?
Under Texas Family Code § 3.306, courts divide all community property according to what is "just and right." This doesn't necessarily mean that a judge will divide assets 50/50 between the spouses, although that may be the case in some divorces. Sometimes a court will award one party a disproportionate division of the estate for various reasons. Other times, the court will try to effectuate as close to a 50/50 division as possible. Courts make this determination on a case-by-case basis.
DO HIGH-NET-WORTH DIVORCES TAKE LONGER THAN TRADITIONAL DIVORCES?
Yes, as a general rule, due to the complexity of the issues involved, particularly those surrounding property division, high-net-worth divorces tend to take longer than traditional divorces. Of course, this isn't always the case; if a splitting couple can come to an agreement on how the couple's assets should be divided, it can expedite the process.
DISCUSS YOUR HIGH-NET-WORTH DIVORCE WITH AN EXPERIENCED TEXAS DIVORCE LAWYER TODAY
Individuals anticipating a high-net-worth divorce in the near future should reach out to a dedicated Dallas divorce lawyer for immediate assistance. A knowledgeable Texas divorce attorney can work closely with you to identify how to protect your interests and simplify the process. To learn more, call the offices of McClure Law Group at 214.692.8200 to schedule a no-obligation consultation.