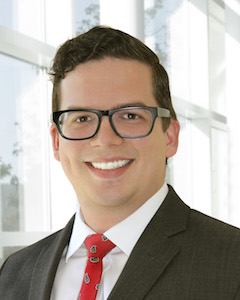 Spencer Mullins
Paralegal
Spencer is a paralegal at McClure Law Group, where he is an invaluable asset to the experienced team of attorneys and staff.
Spencer was born and raised in Dallas, Texas and graduated from the historic Woodrow Wilson High School. Soon after, he earned his Bachelor of Arts from Texas Tech University, where he studied political science and philosophy in three years all while working at the same time.
Before becoming a paralegal, Spencer cut his teeth in the Dallas County District Clerk's Office where he kept family law cases in order for certain District Courts in Dallas. As such, Spencer knows the ins and outs of the Courts in Dallas County. Spencer brings a logical and calculated approach to family law which already has plenty of emotion. Spencer's parents were divorced in a case that was appealed all the way to the Supreme Court of Texas so he knows firsthand what it is like to be part of a highly contested family law case.
When out of the office Spencer spends his time and energy on fixing up his 1949 craftsman home in Ridgewood Park so he can rent it out while he attends law school in the foreseeable future. But his real passion is completing watercolor illustrations for his children's adaption of James Joyce's "Ulysses."