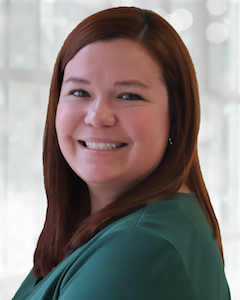 Skyler Womack
Administrative Assistant
Skyler Womack serves McClure Law Group as an Administrative Assistant.
Originally from Wichita Falls, Texas, Skyler graduated from Iowa Park High School and then attended Vernon College where she played softball. She moved to Dallas in 2017.
Along with her position at McClure Law Group, she is also the Co-Owner of Crossfit Texoma, and she runs an online boutique with her best friend. With volunteering being a big part of her life, Skyler is the Cheer Commissioner and Event Coordinator for TVYSA in Crandall. Skyler is married to her wonderful husband, has an amazing daughter and three rescue dogs. In her free time, she enjoys watching her daughter cheer, volunteering and binge watching reruns of The Office with her husband.