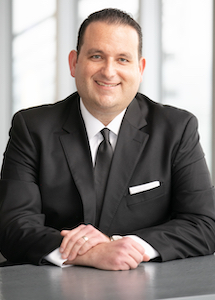 Robert Epstein
Managing Partner
I strive for excellence in all that I do—in and out of the courtroom—and every day. I hustle and work tirelessly for resolution of problems and the achievement of client goals.
Education
The Catholic University of America, J.D.
University of Wisconsin-Madison, B.A. Political Science
Representative Work
Won bench trial to modify child custody for father to have sole managing conservatorship with indefinitely restricted possession of and access to child for other parent; co-counseled on appeal to have this ruling affirmed, which created landmark case law on child custody modification suits in the State of Texas.
Won unanimous jury verdict for father to be awarded child custody and the right to relocate the child's primary residence.
Won bench trial involving division of an estate exceeding $100 million.
Won bench trial for mother and wife to be awarded primary possession of child and significantly disproportionate division of community estate.
Won bench trial for father to be awarded equal time with the child.
Obtained child custody on behalf of grandparents.
Obtained child custody on behalf of father serving in the military.
Achieved several settlements for mothers to be able to relocate with their children outside the State of Texas.
Achieved several settlements for spouses to receive money upon divorce far in excess of prenuptial agreement terms, including on one occasion the wife of a famous professional athlete.
Achieved directed verdict on separate property reimbursement claims.
Prevailed on numerous motions involving matters of interstate child custody and support, including but not limited to cases with children or parties in California, Florida, Massachusetts, and New York.
Represented client in arbitration involving valuation and division of minority interest in major professional sports franchise.
Represented client and achieved disproportionately favorable settlement involving the sale of a majority interest in a closely held business which sold for over $50 million.
Awards and Accolades
2021 "Best Law Firms" by U.S. News & World Report
2021-2016 "Best Lawyers in Dallas" by D Magazine
2021-2018 "Best Lawyers Under 40" by D Magazine
2020-2018 "Top Attorneys" by Fort Worth Magazine
2021-2019 "Texas Super Lawyer" by Super Lawyers, Thomson Reuters
2020 Best Lawyers in America
2020 "Dallas Top Jewish Attorney Under 40" by the Jewish Federation of Greater Dallas Cardozo Society
2020 Top Ten Ranking by The National Academy of Family Law
2021 "Top 10 Blog Posts" by Texas Bar Today
2021-2017 "Power Player" by Modern Luxury Magazine
2018-2017 "Texas Rising Star" by Super Lawyers, Thomson Reuters
Memberships and Affiliations
Board Certified in Family Law by the Texas Board of Legal Specialization
State Bar of Texas
Dallas Bar Association
Jewish Federation of Greater Dallas Cardozo Society
Certified Financial Litigator by AACFL
Publications
Featured in NBC 5 Local News on "How President Trump's Tax Changes Will Impact You" explaining how alimony will no longer be tax-deductible to the spouse paying alimony and will no longer be reported as income for the spouse receiving it in divorces after 2018.
Quoted in The Dallas Morning News article "Why 2018 is the 'Year to Get Divorced' and Four Other Lesser-Known Effects of the GOP's Tax Overhaul" published on March 26, 2018.
Published author of the article "Parentage in the Modern Era: What to Know When Baby is on the Way and No Wedding Day" in the State Bar of Texas Family Law Section's Fall 2018 Section Report.
Published author of the article "Booze, Pills & Powders: Their Impact on A Child Custody Case" in the Dallas Bar Association's September 2017 Issue of Headnotes.
Published author of the legal commentary "Balancing National Security and Free Speech Rights: Why Congress Should Revise the Espionage Act," in 15 CommLaw Conspectus, 483 (2007).