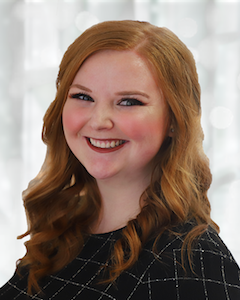 Rachel Beaird
Business Analyst & Communications Coordinator
Rachel Beaird serves McClure Law Group as the Business Analyst & Communications Coordinator.
Rachel was born and raised in Dallas but moved away for college to attend the University of Arkansas where she earned her bachelor's degree in journalism. After graduation, she moved home to Dallas to pursue a career. At McClure Law Group, Rachel designs all advertisements, manages social media platforms, oversees the website and analytics, and attends to any and all of the firm's creative needs.
In her spare time, Rachel enjoys spending time with friends and family, adding new stamps to her passport, cooking, and playing with her dog, Indy.