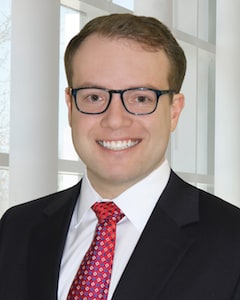 Philip Woram
Attorney
Philip Woram is an Attorney at McClure Law Group.
Born to a corporate general counsel and family law litigator, Philip grew up in Dallas, Texas, where he attended St. Mark's School of Texas before matriculating to Dartmouth College. At Dartmouth, Philip earned an A.B. in Philosophy, competed on the nationally ranked varsity sailing team, and was active in his fraternity.
Ater college, Philip worked for a real estate investment firm in Dallas. Evaluating real estate and corporate investments convinced Philip of the importance of accounting as the lingua franca of business, and he enrolled in the Master's Degree program at University of Southern California's accounting school. After a summer program for non-accountant majors, where Philip earned the equivalent of a Bachelor's degree in accounting in eight weeks, Philip chose to pursue the more legally oriented Masters of Business Taxation Degree route. Taught by lawyers and using law school textbooks, Philip fell in love with the nuances of law during the year-long program, applied immediately to law school, and began attending Southern Methodist University the next Fall with a Dean's Scholarship.
While at SMU Law, Philip clerked for the Dallas DA's office and also gained experience working at a civil rights firm where he drafted a reply brief that was argued in the 8th Circuit Court of Appeals and at a prestigious commercial litigation firm in Los Angeles. Philip was a member of the SMU International Law Review which published his case note on international forum litigation in the extractive industry in its journal, The International Lawyer, the second most subscribed to journal in the world behind the Harvard Law Review.
In this third year of law school, Philip became set on family law, an area where even the most complicated financial and business issues wear a personal face, and where a client needs an advocate who understands not only the human issues involved but the financial nuances and ramifications that can be eclipsed in the turbulence of a divorce. Philip has a particular interest in litigating business valuations in the high net worth suits which require an unusually proactive strategic coordination between financial experts and litigators to ensure the best possible outcome for the client.
In his spare time, Philip likes to play tennis, golf, and sail whenever he can find a boat and a body of water. He also enjoys photography and is not above using his bathroom as a darkroom from time to time.
Education
J.D., Southern Methodist University Dedman School of Law, 2016
Dean's Scholar
M.B.T., Taxation, University of Southern California, 2013
B.A., Philosophy, Dartmouth College, 2010