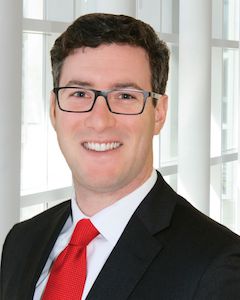 Peter Hogan
Attorney
Peter Hogan is an Attorney at McClure Law Group. Beginning at a very young age, Peter knew he wanted to become an attorney. Growing up in North Dallas, he worked tirelessly to pursue his goal. Peter attended the University of Texas at Austin where he partially put himself through school working as a valet driver. After graduating with a double major in Economics and Linguistics in just three-and-a-half years, Peter worked for a local law firm in Dallas before attending law school.
While at Baylor Law School, Peter focused heavily on tax and business law and was elected as the Executive Treasurer of the Student Bar Association. He interned with the IRS in Washington, D.C. where he specialized in transfer pricing and international tax issues. After graduating law school, Peter worked for Grant Thornton LLP in Dallas where he further honed his business acumen. He enjoys interacting with clients and helping those in need, which led him straight to the McClure Law Group.
While not at the office, Peter loves spending time with his wife, Lauren, and his dog, Remi. He is also an avid golf, basketball, and softball player. Someday, Peter hopes to have Rangers' season tickets and be able to visit all 30 baseball parks across the country.