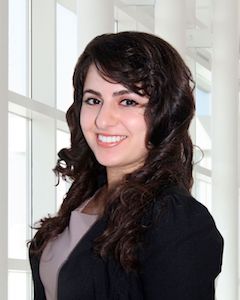 Noshin Kuraishi
Paralegal
As a paralegal at McClure Law Group, Noshin helps attorneys and clients handle all of the day-to-day emotionally and procedurally challenging issues family law cases oftentimes involve. Noshin recognizes that every day is an opportunity for her to help improve the lives of clients at the law firm, and she enjoys the responsibility this frequently entails.
Noshin graduated from Plano Senior High School before attending Southern Methodist University as a first-generation college student. While in college, Noshin double-majored in Political Science and the International Studies of Africa and the Middle East.
Following her research-driven time as an undergraduate student, Noshin spent several months working in our nation's bustling and exciting capital city, Washington, D.C. However, she still couldn't wait to eventually return home to Texas!
In her free time, Noshin enjoys exploring Dallas, engaging in local foodie habits, listening to new music- especially jazz, and watching highly-acclaimed films."