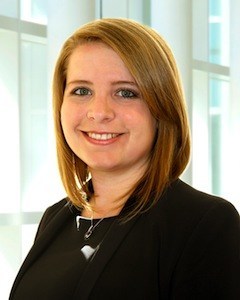 Nicole Davis
Paralegal
Nicole Davis is a certified paralegal at McClure Law Group.
Nicole attended Hardin-Simmons University in 2011, where she earned her Bachelor of Arts degree in English Literature and minor in legal studies. She later earned her Certificate in Paralegal Studies from Southern Methodist University. Since earning her degree, Nicole has worked as a paralegal with a focus in litigation.
In her personal time, Nicole relaxes with reading and playing with her dog Harvey. Nicole loves to travel and is always planning her next trip. She also enjoys playing volleyball, going to concerts, and spending time with her family.
Professional Accomplishments and Honors
Hardin-Simmons University: Bachelor of Arts, 2011, English Major, Legal Studies Minor
Southern Methodist University: Paralegal Certificate, 2013
Dallas CASA Advocate, 2015