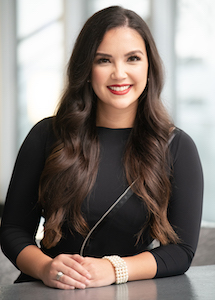 Meghan Burns
Attorney
Meghan Burns is an Attorney at McClure Law Group, exclusively practicing family law since graduating from law school in 2016. During law school, Meghan worked for family, criminal, and tax law firms. She also worked with criminal prosecutors, assisted on a case with the Federal Bureau of Investigations, was instrumental in establishing a drug and alcohol monitoring program for the rehabilitation of addicts in her home region of Northwest Arkansas.
Meghan also worked tirelessly with the clinics in her law school representing destitute parties whom had suffered egregious employment discrimination, retaliation, and hostile work environments.
Meghan was born and raised in Rogers, Arkansas and earned both her bachelor's and law degree from the University of Arkansas where she was president of the University of Arkansas School of Law Mentor Board, an active member of the Asian Pacific American Law Students Association, and Team Lead for BARBRI. Prior to law school, Meghan worked for a regional bank where she advanced to become a manager within the mortgage services division managing a team of eight individuals.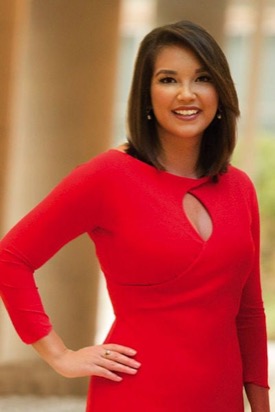 Meghan was licensed to practice law in the State of Texas in 2016. She brings a unique perspective to the practice of family law. In addition to her five siblings, Meghan was adopted and knows firsthand the complexities of a blended household and the sensitive nature of family law.
During her time at McClure Law Group, Meghan has been a strong advocate for her clients. She truly cares about her clients and it shows in her kind and compassionate demeanor with her clients but also in her aggressive and knowledgeable representation both in the courtroom and in settlement negotiations.
Meghan's preparation, organization, and genuine concern for her clients are only a few of the many reasons that she has been successful in helping her clients obtain their goals. Meghan has obtained primary possession for many dads, negotiated settlements of large net worth estates, and has obtained many protective orders, retraining orders, and even several writs of attachment. Specifically, Meghan was successful in obtaining a writ of attachment for a young dad seeking to protect his infant son. Meghan went above and beyond to ensure that this young boy was safely back in his father's arms.
Meghan not only works hard for her clients but she also pushes herself to excel in her personal life. She enjoys competing in Crossfit competitions, deepening her practice of yoga and meditation, and being the best "dog mom" to her miniature schnauzer. She is an avid reader (or audible listener), beach goer, and the occasional Razorbacks fan (when it is not too embarrassing).
Education
J.D., University of Arkansas School of Law, 2016
- RULE XV Student Attorney - Civil Litigation & Advocacy Clinic - Asian Pacific Law American Law Student's Association - President of the University of Arkansas School of Law Mentor Board
B.A. Political Science, University of Arkansas, 2012
Professional & Bar Association Memberships
State Bar of Texas