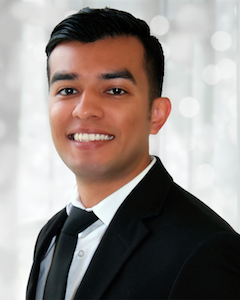 Juan Muñoz
Legal Assistant
Juan serves McClure Law Group as a Legal Assistant and Administrative Assistant where he focuses on preparing attorneys for hearings, mediations, and the daily operational side of the firm.
Juan was born in Mexico but was raised in Nacogdoches, TX for most of his life. He graduated from Nacogodches High School and received his B.B.A in Management and Entrepreneurship from Stephen F. Austin State University. While going to school and working, he managed to fulfill a childhood dream of playing semi-professional soccer against teams like Houston Dynamo's U-23 team, Chivas de Guadalajara's U-18 and U-20 teams, MLS Second-Division teams, and participated in a number of top amateur and professionally run tournaments like Copa Alianza. Through hard work, he was able to graduate debt free. Juan plans on pursuing an MBA with a concentration in Finance in the near future.
Juan's long term goals include traveling the world (particularly Europe and the Middle East), perfect his French, learn some Chinese (Mandarin), and run his own company. Juan enjoys working out and spending time with his family in his free time.