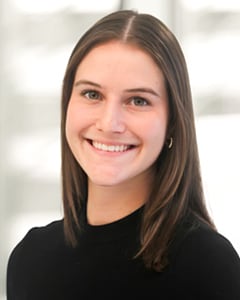 Hannah Vandermeer
Paralegal
Hannah is a Paralegal at McClure Law Group.
Born and raised in Dallas, Texas, Hannah graduated from Highland Park High School in 2018. From there, she went on to earn her Bachelor of Science degree in Wildlife and Fisheries with an emphasis on Conservation Biology from Texas A&M University.
When Hannah is not at work, she enjoys playing pickleball with her friends, spending time with her family, and hanging out with her dog, Dennis, and her cat, Tanto.