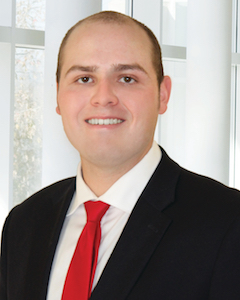 Christian Carson-Bannister
Law Clerk
Christian is a Law Clerk at McClure Law Group where he concentrates on preparing attorneys for litigation.
Christian was born in El Paso, Texas, but moved to the Dallas area when he was 6 years old and has lived there since. He attended Dallas Jesuit and subsequently received his BA in International Relations from Boston University. During his time at Boston University, Christian was a four-year starter for the university's Division 1 lacrosse program. At the conclusion of his collegiate career, he was named both a 3rd team All-American and Academic All-American. He continues his lacrosse career in the MLL with the Dallas Rattlers. Christian hopes to one day practice law and plans on attending law school in the near future.
In his free time, Christian enjoys listening to music, playing guitar, and spending time with his family and friends.