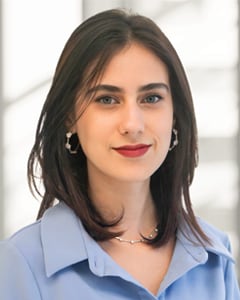 Bianca Andelmi
Office Assistant
Bianca is an Office Assistant at McClure Law Group.
Brought up in Brazil, Bianca relocated to the United States in 2018 as an international student to continue learning English through cultural immersion. She is a graduate of Wolf Maya Acting School in Sao Paulo, Brazil and is now working toward a degree at Dallas College.
Bianca is passionate about learning new languages. She speaks English, Portuguese, conversational Spanish, and is currently teaching herself Korean.