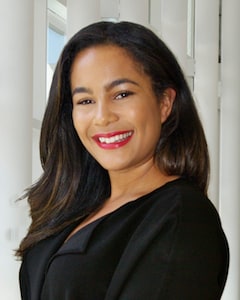 Anna Grace Nwosu
Legal Assistant
Anna-Grace is a Legal Assistant at McClure Law Group where she focuses on preparing attorneys for hearings and mediations.
Anna-Grace was born and raised in Dallas but has been traveling since a young age, visiting some eighteen countries before the age of eighteen. She attended Ursuline Academy of Dallas and later went on to Columbia University in New York City where she double majored in German Philosophy and Cultural History and Economics. In her time at Columbia, she was a Freie Universitat FUBiS Scholar and spent each summer in Berlin perfecting her German language skills. Along with frequently contributing to numerous campus publications, she was a member of The Black Students Organization and the Philosophy Forum, an officer of Alpha Omicron Pi Fraternity, and an adult educator for the TASC program.
Anna-Grace plans to attend law school next year and is interested in pursuing constitutional law. She dreams of one day following in the footsteps of her idol Ruth Bader Ginsburg by advocating for gender and racial equality and becoming a Supreme Court justice.
In her free time, Anna-Grace enjoys reading non-fiction, playing piano, teaching herself to paint, and listening to podcasts. She is deeply interested in pre-revolution French fine art, philosophy, and all things Dachshund related.