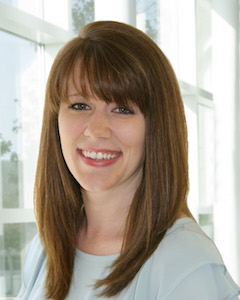 Amanda Weckler
Paralegal
Amanda Weckler is a certified paralegal at McClure Law Group.
An integral part of the legal team, Amanda assists both the attorneys and clients in navigating every step of their family law case and treats every case as a top priority. Amanda is known for her energetic and positive attitude, as well as her superior work ethic. Her dedication to helping her family law clients shines through every aspect of Amanda's work.
Amanda was born and raised in southwest Michigan. After high school, Amanda moved to Plano, Texas and attended Collin College where she earned her Associate's Degree in Paralegal Studies. While attending college, Amanda worked part time, interning at a local law firm where she gained experience in a variety of legal areas. In 2016, Amanda earned a Bachelor's Degree in Legal Studies from Grand Valley State University in Allendale, Michigan and was recognized for the prestigious accomplishment of making the President's List every semester she attended.
Although Amanda wasn't born in Texas, she got here as fast as she could. Now living in the Dallas area full time, Amanda spends her free time outdoors, staying active and soaking up the Texas sun. Amanda balances her love of running and exercise with a unique artistic ability that keeps her busy working on signature art pieces for her family and friends. And although she is technically in Dallas Cowboys football territory now, Amanda still enjoys watching her all-time favorite team, the Chicago Bears.