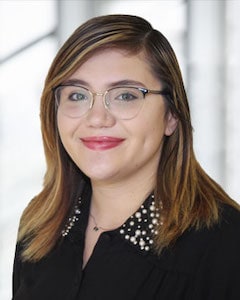 Allison Castillo
Paralegal
Allison is a Paralegal at McClure Law Group.
Born and raised in Mesquite, Texas, Allison graduated from John Horn High School in 2015. From there, she attended Richland Community College in Dallas, Texas before going on to double-major in philosophy and history at the University of Texas at Austin, where she graduated in 2019. While in Austin, Allison gained experience in corporate and business litigation as a law clerk. Ultimately, she chose to integrate her experiences into family law, where she feels she is better able to help individuals in their time of need.
When she is not at work, Allison considers herself a movie buff, enjoys seeing live music and stand-up comedy, and spending time with her fiancé and their 3 fur babies.