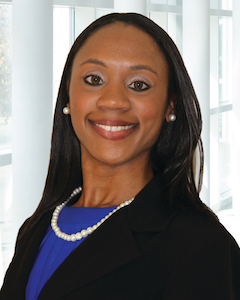 Alison Etherly
Juris Doctor
Alison Etherly is a Juris Doctor at McClure Law Group where she focuses on preparing attorneys for mediation, court, and all aspects of family law cases.
Alison was born and raised in Arkansas and moved to Mansfield, Texas in 2008. Before moving to Texas, Alison earned an Associate of Applied Science Degree in Criminal Justice from Southeast Arkansas College. After moving to Texas, Alison attended The University of Texas at Arlington where she obtained her Bachelors of Arts in Criminology and Criminal Justice. Alison attended law school at The University of North Texas Dallas College of Law where she was part of the Inaugural class. Alison graduated from law school in 2017 and will sit for the bar exam this upcoming summer. Alison plans on practicing Family Law.
Alison enjoys spending time with her husband, their two beautiful daughters, and dog, Milo.