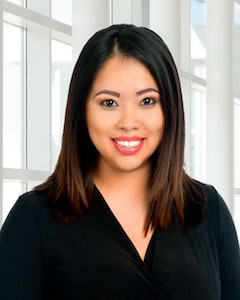 Ali Salazar
Administrative Assistant
Ali Salazar serves McClure Law Group as an Administrative Assistant and Tech Assistant.
An essential part of the McClure team, Ali offers a wealth of knowledge and skill in matters pertaining to technology and other operational areas for the law firm. Ali helps with anything and everything that arises on a day to day basis at the firm, including communications, staff training, office organization, and more.
Born in Tamaulipas, Mexico, Ali immigrated to Texas with her mother at a very young age. She has since overcome the many obstacles that moving to a new country involves and has mastered both the English and Spanish languages among many other talents including Graphic Design and Information Technologies. Ali graduated from Nacogdoches High School and attended Angelina College in Lufkin, Texas.
In her personal time, Ali enjoys arts and crafts. She designs and makes all her children's costumes for comic conventions and other similar events. When not in the office, Ali spends time at the ice rink with her loving husband and their two daughters and son who practice ice hockey.